North Port Relocation Guide
Moving to North Port is a popular choice for those who want a high quality of life with top schools, world-class beaches nearby, and affordable homes.
👉 Get the Complete North Port Relocation Guide
Introduction to North Port, Florida
This up-and-coming community is between Tampa and Fort Myers on Florida's West Coast and is one of the youngest in the Southwest Florida region, making it ideal for all generations.
North Port is located in Sarasota County and it's home to over 77,000 residents. Unlike other parts of Florida, many of the residents in North Port are young families, with the median age being in the lower 40s.
While North Port is slightly inland, residents can still enjoy the beach life. In fact, some of the best beaches in the state are within a short 20 to 45 minute drive.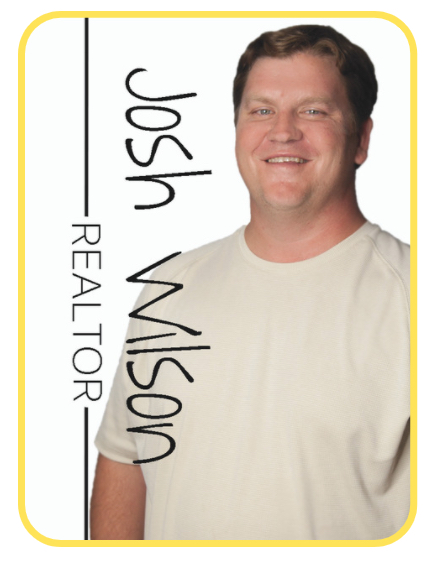 Josh Wilson,
REALTOR®
License # SL3486473
Shark Tooth Realty
Let's Find Your Piece of Paradise
Ready to Live That Florida Life?
If you have any questions about real estate or homes for sale in North Port, feel free to reach out. As a licensed real estate agent with Shark Tooth Realty, I'm more than happy to do whatever I can to find you the perfect home in paradise.
Feel Free to Reach Out if You Have Any Questions!
Start Your Home Search Here
Relocation Guide for Moving to North Port
Jump to Any Topic in This Guide
Quality of Life in North Port
Quite surprisingly for a city of this size, North Port is one of the best places to live in Florida. A recent survey from 2019 showed that eight in 10 residents rate the quality of life in North Port as good or excellent.
North Port scored high in the survey for safety, mobility, built environment, natural environment recreation and wellness, education, economy, and enrichment and community engagement.
In the same survey conducted by The National Community Survey, 9 in 10 residents felt safe in their neighborhoods, and the emergency medical and fire services had a 98% favorable response rate.
Besides the warm climate, and close access to beaches, North Port is a very family-friendly city. Schools in Sarasota County are great (which includes North Port) and most of all, homes are quite affordable.
All of these things help to keep North Port residents quite happy and satisfied with their lifestyle.
A Brief History of North Port, Florida
The Early Years
North Port is actually one of the largest cities in Florida (by area size) and incorporated in 1959. It stretches across 103 square miles near the Gulf of Mexico, midway between Sarasota and Fort Myers.
The Original Name
The city only had 178 residents at the time of the incorporation and its initial name was North Port Charlotte. The name was shortened to North Port by referendum in 1974, as the residents were looking to develop a separate identity.
Fastest-Growing Cities in Florida
The population started to grow gradually, and North Port is one of the fastest-growing cities in Florida. Its population has grown 120% since 1980.
A popular choice for retirees but also for young families attracted by the laidback Florida lifestyle, North Port has plenty of amenities to suit residents of all ages. Because it's a small town, North Port offers a more relaxed lifestyle that comes with numerous advantages, such as fewer crowds and less traffic
Population – 

77,582

Median Age – 46

Median Home Price – $389,900 (Realtor.com)

Home Value Projections – 40%+ (Realtor.com)

Homeowner rate is 77.6%

Average Household Income – $80,184

Poverty Rate of 7.5%

Median House value is $188,700

Crime Rate – 17.05 per 1,000

Area & Density – 100 sq. miles of land and 781 people per square mile
Major Employers
Healthcare and hospitality are two of the largest industries in much of Florida, including North Port. But you will also find many companies based around construction, infrustructure and real estate since the area is booming with development. 
Demographics & Education
The North Port population is a fairly educated one.  Nearly 90% of residents have at least a high school diploma, while over 50% have had at least some college education or higher. 14% have Bachelor degrees and over 7% have Graduate degrees.
For additional demographic data about North Port, check out the US Census Bureau for the following:
Population
Demographics (age, etc.)
Housing
Family & living arrangements
Computer and internet use
Education
Transportation
Income & poverty
Economy
Business
Cost of Living in North Port
The cost of living in North Port is overall lower than the average Florida and US averages. While groceries are more expensive in North Port than the Florida average, heath, housing, and utilities costs are all lower. Residents of North Port also enjoy cheaper transportation than the Florida and US average.
100 = USA Average Cost of Living
102.8 = Florida Cost of Living
96.1 = North Port Cost of Living
| | | | |
| --- | --- | --- | --- |
|   | North Port | Florida | USA |
|   Overall | 96.1 | 102.8 | 100 |
|   Grocery | 104.1 | 102.8 | 100 |
|   Health | 97.6 | 98 | 100 |
|   Housing | 88.5 | 102.6 | 100 |
|   Median Home Cost | $204,600 | $237,100 | $231,200 |
|   Utilities | 97.2 | 101.3 | 100 |
|   Transportation | 97 | 112.6 | 100 |
|   Miscellaneous | 101.5 | 96.9 | 100 |
SOURCE:
https://www.bestplaces.net/cost_of_living/city/florida/north_port
Climate and Weather in North Port
Summers are long and hot in North Port, with high average temperatures of 89.4°F and average low temperatures of 78.4°F. Winters are moderate, with pleasant weather and average temperature ranging between max 69.8°F and min 55.2°F in January. You can expect rain for 165.2 days in North Port. The driest month is March and August is the month with the most rainfall.
Flood threats are common in North Port, with flooding from non-tropical and severe thunderstorms being the greatest threat. Hurricane season lasts June through October.
Rainfall

– Expect rain for 165.2 days (August is the wettest & March is the driest)

Sunny Days

– Average of 252 vs. 205 for the US

Hottest Month

– August high of 90°F & average low of 75°F

Coldest Month

– January high 74°F and 55°F degrees low

Most Comfortable Months

: November, March, April

Most Uncomfortable Months

: July and August

Check out the current 10-day North Port Weather Forecast Here
Things To Do in North Port
Activities & the Arts 
North Port may be a small, tight-knit community, but there are lots of things to do and see in the area. Nature lovers can enjoy exploring the huge oak trees and scenic waterways, trails, and bike paths.
The city is home to a mineral hot spring that it's believed to make you 20 years younger, or at least what's what the locals say. The Warm Minerals Springs is surrounded by lush grass and large oak trees and it's a very popular attraction for those who believe in the healing power of nature.
The North Port Performing Arts Center has a capacity of 1,000 seats and hosts musical performances, off-Broadway shows, and symphony concerts.
North Port is also the new home of the Atlanta Braves Spring Training facility. Cool Today Park sits on the edge of town near Venice and is a popular venue for baseball games, outdoor concerts, farmers markets and other events.
Enjoy nearby beaches including Venice, Manasota, and Englewood
Go for a swim at the North Port Aquatics Center
Recreation & the Outdoors in North Port
Outdoor Fun Year-Round
The entire family can enjoy an amazing day out at the Atwater Community Park. The water area provides lots of fun for the kids (including a splash pad), and the park has designated picnic areas with tables and seats.
Located just south of North Port, Myakka State Forest is an excellent spot for nature lovers, as it has lots of hiking trails and opportunities for camping. Bird lovers shouldn't miss the sanctuary on site, which is home to numerous local species. The Myakka River flows just west of North Port, allowing opportunities for fishing, kayaking and more.
Florida is known for its excellent horseback riding opportunities, and the Deer Prairie Creek Nature Preserve is one of them. Located just a 20-minute drive from North Porth, this is an excellent place for beginners as it offers professionally guided lessons for adults and children.
50+ Golf Courses in Sarasota County!
Golf lovers can enjoy the Heron Creek Golf Course, one of the highest-rated golf courses in Florida. Those new to golf can benefit from a top-notch training facility, but the golf course offers challenges for golfers of all skill levels.
Residents in North Port have convenient access to 50+ golf courses throughout Sarasota County! Here are just a few of the more popular courses just a short drive from town.
Heron Creek Golf Course

Sarasota National Golf Club

Plantation Golf and Country Club

Capri Isles Golf Club

Venice East Golf Club

Lake Venice Golf Club

Pelican Pointe Golf & Country Club

Venetian Golf and River Club

Venice Golf & Country Club

Waterford Golf Club Venice
Transportation in North Port
North Port is located between Fort Myers and Tampa and offers easy access to Interstate 75 and U.S. 41, which connect most of Florida. Bus services are available throughout Sarasota County via the Sarasota County Area Transit.
Airports Near North Port
There is no major airport in North Port. However, there are multiple airports nearby to choose from.
Punta Gorda (PGD) – is the closest airport to North Port, being located 17.2 miles away. While it has limited service, there are a number of low-cost carriers with several popular destinations.
Sarasota International Airport (SRQ) – this is about 30 miles away. This is a fairly small airport but is growing and has carriers such as Delta, Air Canada, American Airlines, United, Jet Blue.
Tampa International Airport (TPA) – 88 miles north of Sarasota and has even more airlines with more chances of a direct flight.
Southwest Florida International Airport (RSW) – the largest airport near North Port is located 62 miles south in Fort Myers. This airport offers a selection of domestic & international flights and has expanded with more airlines and flights in recent years.
There is no hospital in North Port; however, Port Charlotte is just next door to town. There are multiple hospitals in Charlotte County and Port Charlotte that serve the residents of North Port.
has been serving residents of Port Charlotte and the surrounding areas since 1975. It has a 24-hour emergency care center, a full-service acute care hospital with clinical specialties, and a comprehensive cancer program accredited by the American College of Surgeons' Committee on Cancer.
A multi-level 254-bed hospital with specializations in critical and emergent care, laboratory and pathology, imaging and radiology, neurological and nerve care, rehabilitation, and the treatment of a wide range of disorders. Full-service comprehensive care for heart disease and a full spectrum of maternity care through its Women's and Children's unit.
The public schools in North Port are operated by the Sarasota County Public Schools, which is known to have some of the best schools in the state of Florida. Sarasota County's public schools are one of only 2 school districts in Florida to have ALWAYS received an A-rating since ratings began back in 2004 and more than 60% of the teachers hold masters degrees or higher.
Atwater Elementary School

Cranberry Elementary School

Glenallen Elementary School

Lamarque Elementary School

Toledo Blade Elementary School
Heron Creek Middle School

Woodland Middle School
North Port High School

Charter Imagine School (all grades)

Charter The State College of Florida Collegiate School.
Homes for Sale & Neighborhoods in North Port
Being such a large town, there are many different areas to live in, depending on your budget and lifestyle. There are more rural areas where you can buy land and build a home, traditional neighborhoods in town without HOA's, and then there are also magnificent developments and master-planned communities with resort-style amenities.
Interested in a resort-style development? See below for a showcase some of the hottest communities in the Wellen Park Development!
Learn More About These Popular North Port Developments in Wellen Park 
CLICK HERE to search ALL Wellen Park Developments in a single search page.
Luxury 830 acre lake-front gated community offers some of the best amenities and options for active residents who enjoy being outdoors in the heart of West Villages.
Inspired by Tuscany, this lavish community provides an elegant lifestyle on over a thousand acres that include lakes and preserves.
Blending natural beauty and active-living amenities. Resort-style pool with a waterslide, splash park, and 2 dog parks. Enjoy miles of walking and biking trails, kayak on Adventure Lake and enjoy the nature views of Lookout Point Island!
Gated-community features fun-filled resort-style amenities and is right is across from the new Marketplace shopping center and Braves Stadium.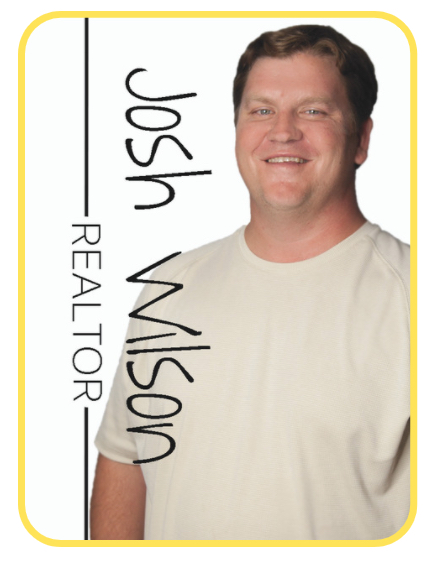 Josh Wilson,
REALTOR®
License # SL3486473
Shark Tooth Realty
Let's Make Your Real Estate Dreams Come True in North Port!
Start Your Home Search Here