Find Everything You Need to Know About Moving to Florida to Help Prepare and Plan for Your Big Move!
Considering Moving to Florida?
Florida is one of the hottest relocation destinations in the US. And it's not hard to see why! With the year-round warmer weather, affordable housing prices and activities galore, it's no wonder people are flocking to the Sunshine State!
READ MORE: For more details, check out our post about the Top Reasons to Move to Florida!
Once you've made the decision to move to Florida, it can be a little overwhelming to consider all the things you need to do. So don't forget to check out our Moving to Florida Checklist and download a copy to help you stay organized and keep your sanity!
Quality of Life in Florida
Florida offers a great quality of lifestyle but it's not just for retirees and snowbirds!  Families are moving to Florida in search of a better quality of life with more things to do so closeby with their kids. And young professionals are finding emerging job opportunities and and abundance of nightlife and entertainment options. 
READ MORE: Advice for People Moving to Florida
Where You Choose to Live Matters!
Florida is a diverse state that offers different types of lifestyles. From the big cities to the rural countryside. Quaint beach towns to good ol' suburbs. The lifestyle you experience can differ greatly depending upon where you live. 
So it's really important that you take the time to research the best place to move in Florida that will suit your family's interests and budget. 
READ MORE: Cheapest Places to Live in Florida (that aren't in the middle of nowhere)
Cost of Living in Florida
We hear a LOT of people tell others that it's cheaper to live in Florida. However, that may or may not be true for everyone. In reality, the average cost of living in Florida is slightly higher than the average in the US. Many people cite the fact that there is no state income tax in Florida. And while that can help if you have an extremely high income, for most people the savings from income taxes is negated with additional local taxes and higher prices in other areas.
Below is a chart to see some of these differences.
READ MORE: For more detail around this subject, check out our complete post about the Cost of Living in Florida.
100 = USA Average Cost of Living
102.8 = Florida Cost of Living
| | | |
| --- | --- | --- |
|   | Florida | United States |
|   Overall | 102.8 | 100 |
|   Grocery | 102.8 | 100 |
|   Health | 98 | 100 |
|   Housing | 102.6 | 100 |
|   Median Home Cost | $237,100 | $231,200 |
|   Utilities | 101.3 | 100 |
|   Transportation | 112.6 | 100 |
|   Miscellaneous | 96.9 | 100 |
Source: https://www.bestplaces.net/cost_of_living/state/florida
If you are thinking of moving to Florida, here are some useful stats that you can use to compare with the state you are moving from. This can help give you more of a background. However, it is just an average for the whole state. For much more detail, we recommend diving into different regions and cities where you are considering moving in order to have a better understanding. 
For example, the data is quite different if you move to Sarasota versus moving to Venice, Florida.
Population – 20,278,447

Median Age – 41.8

Median Home Price – $237,100

Unemployment rate 3.5%

Homeowner rate is 66%

Average Household Income – $50,883

Median House value is $239,600
Major Employers
Healthcare is the biggest industry in Florida and employs the most people. Other top industries include anything tourism or hospitality related, including accommodations, food service, and retail. Educational services and construction are also large industries as well.
Demographics & Education
For additional demographic data about Florida, check out the US Census Bureau for the following:
Population
Demographics (age, etc.)
Housing
Family & living arrangements
Computer and internet use
Education
Transportation
Income & poverty
Economy
Business
Climate and Weather in Florida
Most of Florida is considered a sub-tropical climate. Although, there is a large difference between weather in the northern part of the state versus the southern parts. Cities such as Miami are actually in much more of a tropical climate. 
Winters overall can be quite mild, although cold snaps can happen. The northern parts of the state typically have highs in the low 50's and may experience a bit of a frost and occasional night temperatures near freezing. It can occasionally snow in northern Florida, but typically light flurries. While winter temperatures in the southern part of the state during the day can hover in the mid to upper 60's and rarely see frost or freezing temperatures…and really never snows. 
Summer is hot and quite humid throughout the state, and temperatures are pretty similar from north to south – ranging around 88 – 91 degrees. this heat can feel much hotter with the heat index from the sun and humidity.
There are frequent thunderstorms and a lot of rain, as you can expect in the tropics. During summer months torrential downpours are a daily occurrence, and can flood roadways at a moment's notice.  Hurricanes may also occur from June through late Autumn. 
Still, on average Florida experiences 237 days of sun, as compared to the US average of 205. So the Sunshine State lives up to its name.
Popular Places to Relocate in Florida
Florida offers a very different experience depending on where you choose to live. But before you dive into deep, be sure you understand the process of buying a house in Florida (especially if you don't already live around here).
Use the Map Below to Explore Popular Places People are Moving to in Florida!
West / Southwest Florida
Clearwater
Bradenton
Fort Myers
Naples
Central Florida
Orlando
Clermont
Davenport
Winter Haven
Ocala
Gainesville
East / Southeast Florida
Cocoa Beach
Palm Bay
Fort Lauderdale
Miami
Northeast
Jacksonville
Daytona Beach
Ormond Beach
St. Augustine
Panhandle
Pensacola
Ft. Walton Beach 
Destin
Niceville
Panama City Beach
Tallahassee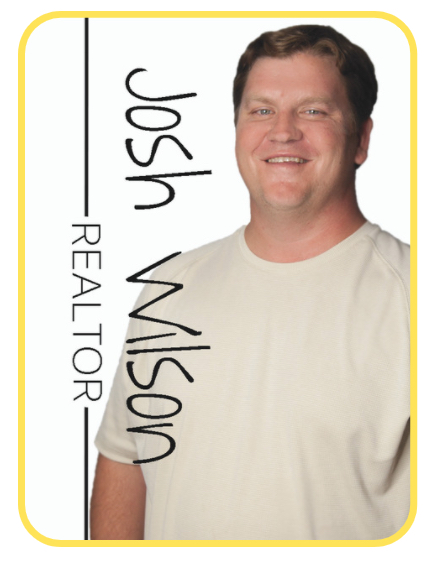 Josh Wilson
REALTOR®
License # SL3486473
Shark Tooth Realty
Let's Find Your Piece of Paradise
Ready to Live That Florida Life?
If you have any questions about real estate or homes for sale in Florida, feel free to reach out. As a licensed real estate agent with Shark Tooth Realty, I'm more than happy to do whatever I can to find you the perfect home in paradise.
Feel Free to Reach Out if You Have Any Questions!