Florida is one of the top states for real estate. Whether you already live in Florida and are looking to buy another home, or if you are planning to relocate to Florida to start living your dream life near the beach, there are some things you should know about buying a house in Florida. If you have purchased a home in Florida before, then you may be a bit familiar with this process already. But if you live somewhere else or have never bought a home in Florida before, be sure to review the contents of this post carefully so that you can be sure you are fully prepared and understand how the process will work.
Understanding the home buying process here in Florida can really help to set your expectations and ensure that you are prepared for whatever comes your way.
How to Buy a House in Florida?
Buying a house is usually a fairly complicated matter regardless of where you purchase it. And laws can vary by country and by state. If you have bought a home before elsewhere in the US, then the process of buying a home in Florida may be similar in a number of ways.
However, if you have never bought a home before, be sure to check out our comprehensive post all about the things you should do to prepare to buy a house and to help you understand the home-buying process before you dive into it.
Requirements to Buy a House in Florida
Before we get into all the steps in the process, let's take a moment to talk about some of the requirements & questions that we often get asked about buying a house in Florida.
Do You Need a Lawyer to Buy a House in Florida?
It's funny because we've actually been asked this a few times recently. Mostly these were buyers who were from other states, such as New York. Apparently, in some states (like New York) you need to have a lawyer involved in real estate transactions by law. However, in Florida, that's not the case. Real estate is a much more laid-back process in Florida and lawyers are NOT required to be involved.
So no need to worry about that!
Can I Buy a House if I am Not Located in Florida? (Out of State Buyers)
We get this question a lot because a lot of people are looking to either relocate to Florida or buy a second or vacation home in Florida. You do not need to be a resident of Florida to buy a house here, nor do you even need to be physically located in the state of Florida.
It is totally possible to shop for houses in Florida remotely online and then have a local realtor in Florida go out in person and help you with the deal. A great Florida realtor will be able to go on a "virtual" showing of a house, they may do a live video tour with you to see the house, or they may take a video and send to you as well as photos. They can even help you with the contracts, inspections, and more.
Essentially, some of the best realtors in Florida work with out-of-state buyers all the time! They know exactly what to do to help be your "eyes and ears" here in Florida and work with you from a distance to guide you through the whole process.
What if I Want to Buy a Second Home in Florida or a Vacation / Investment Home?
Florida is an incredibly popular place to buy a second home. Some people want to purchase them just for vacation use, others plan to live in them for just part of the year, possibly as "snowbirds" during the winter season. Others might even want to use them as investment properties and rent them out to others to help pay for them.
In general, the process for buying a second home in Florida is similar to buying any other home. The only difference might be in how you pay for it. If you have cash, then that's easy. But if you are financing then you will be subject to different requirements, and they tend to be more restrictive. You also need to keep in mind any tax implications involved.
How Old Do I Need to Be to Buy a House in Florida?
Because you are signing legal contracts, the age to buy a house in Florida is 18. However, like many states, it's possible to buy a property at a younger age if you have other legal guardians co-sign on it.
Look at Your Financial History
When you get ready to purchase a new home, the first thing you need to do is take a look at your financial history. When lenders start considering giving you a mortgage, they're going to dive deep into your finances over the last few years. It's better than you have a solid picture of what's going on in your finances before you start this process.
The quickest way for you to get a picture of your overall financial health is to take a look at your credit score. You may be able to check your credit score through your bank; avoid going through credit score websites unless they confirm the check will not have an impact on your score itself. The higher your credit score, the lower your interest rate will be.
What Credit Score Do I Need to Buy a House in Florida?
This really depends. If you have the money to pay for your home outright in cash, then you may not need to even worry about your credit score! But if you are taking out a mortgage, then it will depend on your lender and the type of loan you are getting. For the most part, it is generally known that anything less than a 620 credit score may have a difficult time securing a mortgage. However, there are some lenders that might be willing to go lower than that and there are some programs out there that may help. For example, a government FHA loan for first-time homebuyers can accept credit scores as low as 580 and only require a 3.5% down payment.
However, keep in mind that if you are buying a second home it will be considered an investment property. Credit scores, interest rates, and down payments could be completely different in this type of scenario because it's not going to be a traditional loan.
Different Financial Requirements  for Buying a Second Home in Florida
As mentioned above, buying a second home or vacation house in Florida is seen more as an investment. Investment properties and vacation homes have a different set of financial requirements involved, especially if you are taking out a loan to pay for it. Having a second home will also impact your taxes as well, so it's important to research and consider these things before jumping into a purchase.
Figure Out Your Budget & How You Want to Pay
Once you have a solid handle on your financial health, you need to take a look at your budget. How much house you can afford will depend on a number of factors, beginning with what cash you have already saved up and what sort of interest rate you can expect if you are taking out a mortgage. If you are paying cash, then that's a pretty easy estimation of your budget. But if you are like most people and plan to take out a mortgage, then you'll also need to look at your down payment, property taxes, home insurance costs, and more.
Figure out how much you want to spend each month on your mortgage – in general, you want to spend no more than a third of your monthly net income. You'll also need to consider how much money you'll be able to put as a down payment, keeping in mind that you want to aim for at least 20 percent of the home price. Use a mortgage calculator to add in your tax and insurance costs and figure out how much house you can afford.
How Much Money Do I Need to Buy a House in Florida?
It is possible to pay for a house in cash, and that's the easiest deal out there to make. Because Florida is quite popular for retirees, cash deals are actually quite common in certain parts of Florida because chances are that older populations have already paid off their previous home and can use that cash to buy the next one.
However, it's understandable that a lot of people out there (especially younger people) do not have the cash to buy a home outright. Most people choose to finance their home purchase with a mortgage. There are many different lenders out there and different mortgage options. Each mortgage program might have different requirements for down payments, credit scores, etc. in order to qualify.
It's really best to check with your bank, or you can use a mortgage broker to "go shopping" for mortgages and compare all the different rates and terms you can qualify for.
In general, for most conventional mortgages you will be required to put down 20% of the purchase price as a "down payment." Essentially, this would be the minimum cash amount you would need to pay in order to buy the home. However, this doesn't include additional fees such as home inspections, closing costs, etc.
Again, there are programs out there that can help assist you with lower down payment options, such as VA loans for veterans or even FHA loans for first-time homebuyers. For those who qualify, these can be great options for getting into a home at a lower down payment.
Deciding Where to Buy a House in Florida
For some of you, this could be the most difficult part! There are many beautiful regions in Florida that would be wonderful to live. Everyone has different needs and lifestyles, so we recommend that you not just research different parts of Florida, but that you actually go and visit. You may prefer to be in Central Florida near Disney World, or maybe you want to live along the gulf coast near the famous beaches of Sarasota or Venice, Florida!
Another consideration is whether or not to buy inside a development or outside. There are some pretty incredible communities around Florida that feel more like a resort than a neighborhood! A lot of people moving to Florida desire to live in these types of communities because it feels like you are living on vacation – with giant swimming pools, waterslides, sports courts, golf courses, fire pits, dog parks, spas, walking & biking trails, and so much more!
Be Mindful of HOA and CDD Fees in Florida Developments!
The thing to keep in mind if you want to live in some of these resort-style developments are the additional fees that will come with your home. Not only HOA fees, but CDD fees can really add onto your month, quarterly, or yearly bills. So be sure that you gather all the details about these types of fees before you buy, and make sure that you are not exceeding your budget.
Get a Helpful Florida Real Estate Agent that You Can Trust
With a budget in mind, it will be time for you to start looking for a real estate agent. Your real estate agent will be your advocate and advisor throughout the process of buying your home in Florida. They can give you expert input about the houses you look at and help you navigate the offer, negotiating, and closing processes.
What's most important is that you work with a realtor who is knowledgeable about the local market and will be helpful and trustworthy. You don't want a realtor who gives you that feeling that they don't care about you, or that they are just trying to "sell you" on a home!  You also don't want a realtor that just talks about themselves all the time — trust us, those are the ones to avoid!
You want a realtor who listens to you and actually cares about what you want! You need a realtor to have your back and watch out for your best interests and helps you not only find your dream home in Florida, but also to help make the process as smooth as possible. This is especially important if you are an out-of-state buyer or even just new to the area!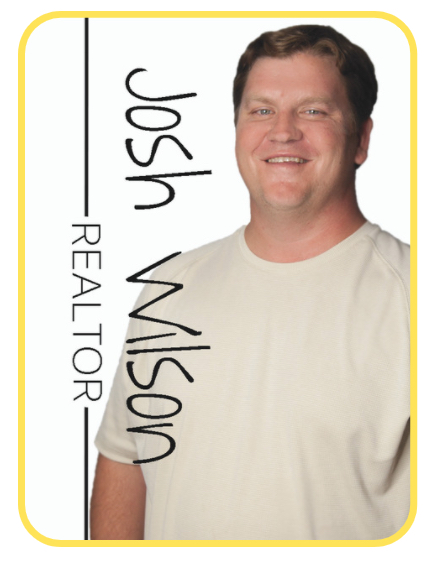 As a licensed real estate agent here in Florida, I am happy to help!
My goal here with That Florida Life is to help people live the Florida life of their dreams. Whether they are coming here on vacation, or if they already live in Florida and are looking for fun things to do, etc. Real estate is just a natural extension because I know many people who want to buy vacation homes here or want to move here from out of state.
My goal is to do what I can to spread happiness. So if I can help you with your real estate needs, I'm happy to do whatever I can to help you out! Feel free to send me a message if you want to talk more! 
You'll Need Mortgage Pre-Approval (or Proof of Funds if Paying in Cash)
Although your initial budget calculations should have given you a rough idea of how much house you can afford, you don't want to go into a mortgage with only a rough idea. You want to be certain that you're not buying too much house and getting yourself stuck in a hard financial position. Getting pre-approved for a loan can not only make your mortgage process go faster, it can also help you set a firmer budget.
Also, due to the demand for Florida properties many sellers will require pre-approval or proof of funds at the time you put in an offer. So it's always good to have it ready just in case. 
Reach out to a mortgage broker or a lender and ask them to start the pre-approval process. You may need to provide them with your tax returns and pay stubs for the last few years, as well as bank statements and a credit score. Let them know how much you want to spend on your house, and they'll either grant you a pre-approval for that amount or counter with a lower amount.
Also, if you are planning to pay for your house in cash then you will need to get proof of funds. This could just be something as simple as a screenshot of a bank account, 401K, etc. Basically, you need to have a way to show that you are good for the cash you are offering to pay. Most of the time, you will need to have this ready when you put an offer in on a house to confirm a cash deal.
Look for Homes in Your Target Area
After you get your pre-approval in hand, you'll be ready to start more seriously shopping for homes. The easiest way to do this (especially if you are out-of-state) is to search for homes online. When you're exploring homes online you may be interested in, be sure save the listings / photos and take plenty of notes. The houses will start to run together after a bit, and you want to make sure you remember which house had the gorgeous fireplace and which had the tiny bedroom closets.
Try to keep a level head while viewing these homes, and don't let yourself get swayed one way or another by small fixes like paint colors or finishes.
Viewing Homes in Person
If you are in town, then definitely have your real estate agent book you a showing so you can check out the homes in person. If you are NOT in town, then don't worry! A great real estate agent can go out there and check out a home for you!
In fact, I do this all the time for out-of-state buyers. They'll have me go over and check out a home, and while I'm there I will call them and give a video tour or I'll record a detailed video of everything and send over to them so they can watch.
Make a Short List of Your Favorites
Once you've toured all your potential homes, you'll need to sit down and make your shortlist of homes. These will be the houses you're most interested in buying and which are still available. You should aim to have two or three houses on this list to make your decision process simpler.
Sit down and pull out all your notes and pictures that you took during the home tours. Talk over the pros and cons of each home and what you could do to make each work better for you. Consider location, school district, price, and other factors that you can't change as easily as some stained carpet or ugly wallpaper.
Be Prepared to Make an Offer
When you've finally decided which house will be your Florida dream home, you'll be ready to make an offer. Step one of this process should be sitting down and having a serious conversation with your realtor. You'll likely want to offer somewhat less than the list price, but you don't want to go too low or you'll risk offending the homeowner.
Decide on an offer that seems reasonable to you and your realtor and have your realtor submit the paperwork. The seller will either accept your offer, decline it, or most likely, provide a counter-offer. These negotiations may go back and forth for a bit before you settle on a price that works for you both.
Florida Real Estate Can Be Hot!
Every year people flock to Florida, especially during the winter months. Many of these people are vacationers, but many of them are retirees or "snowbirds" who are escaping the cold up north. So while Florida real estate can be hot any time of the year, the winter months can be very busy for real estate. This means that if you are really interested in a property, then you need to be prepared to make an offer because you just might lose out to another person!
We don't say this to put on the pressure, just being completely transparent about how it often goes down here. It's important that you are prepared and ready to pull the trigger if you find a home you love and suits your needs and budget.
Send Over Earnest Money & Schedule Inspections
Once you get an accepted offer, you will need to send over earnest money within 3 days to secure everything. If you are not in Florida, then you can send this money via wire transfer. Then you'll want to immediately get your inspections scheduled.
While inspections aren't technically required, we highly recommend to anyone buying a home to get it inspected by a professional to make sure there aren't any problems lurking beneath the surface. You want to hire an inspector you trust will give you a complete, detailed picture of the home you are buying. For all of my clients, I can provide a list and help schedule some great third-party inspectors (not affiliated with myself) who I know are extremely thorough and experienced. I trust them and they do a great job for my clients.
After the inspection report comes back, there will likely be a few additional rounds of negotiations with you and the seller over who will fix what. You may be able to get them to drop the price further if there are serious problems with the house, or you may be able to contractually obligate them to handle those repairs. However, the seller is not required to make repairs in most cases. So you might have to do some of the repairs yourself, so decide what you're most willing to tackle.
Typically the inspection period lasts for anywhere from 7 – 15 days in Florida (this can be negotiated upon as well). This is seen as the time when you can really dig in and make sure you are happy with the home you are buying. If during the inspection period you decide you do not want the house, then in Florida you can back out of the deal for any reason and be able to get your earnest money back.
Can I Attend the Inspection? What If I Don't Live in Florida?
If you are in town then it is possible for you to attend the home inspection too, as long as you don't get in the way of the inspector doing their job. But if you are NOT in town, then no problem! The inspector will be sure to send you a detailed report with photos.
However, for my own out-of-state clients, I will typically go to the home inspection for them. I will take photos, video, talk with the inspector and even give you a call to chat about things if necessary. 
Secure Your Mortgage (if needed)
After inspection negotiations have concluded, you'll be ready to start the mortgage application process. This is a lengthy process that involves deep dives into your financial past and quite a bit of paperwork. Having your pre-approval can help to smooth this process since some of that work will already have been done.
In general, you want to plan on the mortgage process taking somewhere between forty-five and sixty days. An underwriter will need to review and approve your loan, and you may need to meet with your lender or broker several times. You can also spend this time packing and preparing your own house for sale, if you have one.
Get Home Insurance
The other thing you can focus on while your mortgage is in the process is getting a homeowner's insurance policy. Even if this policy wasn't mandated by your lender, you would still want to have one in place. Your home insurance policy will help you pay for repairs in the event of a disaster, such as a fire or a tornado.
Home insurance policies have different types of coverage, and which you get will depend largely on where you live. In Florida, for instance, hurricane insurance will be very important. You may also want to consider setting up an escrow account for both your home insurance and your property taxes.
Don't Forget About Flood Insurance!
Keep in mind that there are many areas in Florida that may require flood insurance with your home. This is especially true if you are buying a home in Florida near the ocean or other waterways. However, you might also want to consider buying additional flood insurance for your home in Florida even if it isn't required. That's because there is a lot of rain in Florida and other major storms, such as hurricanes, that can cause extensive damage and flooding. Oftentimes your regular insurance policy won't specifically cover flooding — even if it is associated with one of these storms!
So for that reason, some homeowners in Florida choose to buy supplemental flood insurance even if they don't have to.
Closing on Your Home in Florida!
The final step in your home buying process will be attending your actual closing! This is when you'll sign all the paperwork that will bind you to your mortgage and legally transfer ownership of your home to you. After the closing, all that's left is for you to move into your new Florida dream home!
Remote Closings – if you do not live in Florida, then it's possible for you to do a "remote closing" where everything is done online and electronically. Just be sure to work with your realtor on this ahead of time so they can let all the parties know.
When is the Best Time to Buy a House in Florida?
In many parts of the country, there is a specific time of year when it might be best (or not so good) to sell or buy a home. In Florida, the real estate market is thriving year-round. In particular, during the winter season real estate can become quite hot in Florida due to all the "snowbirds" coming down and looking for future retirement or second homes.
So while many other parts of the country might see a slow down in real estate during the winter months, winter is pretty competitive for real estate in Florida!
In addition, in late 2020 and so far in 2021 we have seen a real BOOM in the housing market in Florida. To be totally honest, it's pretty nuts down here! Competition is fierce and inventory is limited (as of the date of this post). So buyers who are looking for a house in Florida right now need to be prepared. If you see something you like, you really have no time to delay. You have to jump on it and be ready with your pre-approvals, etc.
That's where I can really help you out! As a licensed real estate agent, my job is to help get you the best deal and the best chances of getting a deal! Since I'm in it every day, I can advise you on what a good offer is that is fair and helps you stand out. I can also help work with the listing agent to see what we can do to make the deal work for everyone.
Feel free to contact me and I'd be happy to help you however I can!
Learn More About Buying a House in Florida
Buying a house in Florida can seem like an overwhelming process, but it's also very exciting. Be sure you establish a solid budget early on, and get pre-approval to make your mortgage process a little easier. Know your budget when shopping for houses, listen to your realtor's advice, and be prepared to negotiate during the offer and inspection processes.