Last Updated June 30, 2023
Lakewood Ranch, one of the top Florida up and coming areas, is an award-winning master-planned community in Sarasota, Florida. It's the perfect place for people who want to live near the Gulf coast and enjoy the amenities that come with a smaller-sized yet sophisticated city. There really is something for everyone here, from lakefront estates, golf course communities, awesome family-neighborhoods with loads of amenities and activities, to active adult communities with seemingly endless social events! While there are many great neighborhoods in Sarasota, Lakewood Ranch is one of the most popular for a lot of people moving to the area. Read on to learn more about Lakewood Ranch and find a neighborhood and home that suits you perfectly.
What is Lakewood Ranch?
Lakewood Ranch, Florida, is the top-selling master-planned community in the country. This is a large development that is practically the size of an actual town! At 50 square miles, it's filled with shopping, dining, arts, entertainment, nature recreation – as well as all the new home choices you can imagine.
Lakewood Ranch community is made up of more than 20 unique villages each offering distinctive homes & amenities. There's really something for every size family and every stage of life. Some neighborhoods have golf courses, most are gated a few are 55 plus communities. All are close to the Lakewood Ranch  "town centers" where you can find convenient shopping, dining, and local activities.
Where is Lakewood Ranch Located?
Lakewood Ranch is tucked along the I-75 corridor, south of Tampa between Bradenton and Sarasota Florida, along the eastern side of the interstate. The massive development covers over 50 square miles and spans two counties, including Manatee County and Sarasota County. Some Lakewood ranch neighborhoods have Sarasota addresses, others have Bradenton addresses, and a select few neighborhoods actually do have Lakewood Ranch addresses!
Even though residents living in Lakewood Ranch may have an address for Bradenton or Sarasota, the development itself is still quite a few miles from those respective downtown areas. Really, you are on the outskirts of these towns. However, Lakewood Ranch is almost like its own town. There is a lot of development within the community as well as along the roads leading into it, so there's rarely a need to travel too far for necessities.
Why Move to Lakewood Ranch, Florida?
There are many reasons to move to Lakewood Ranch, Florida, and most of it revolves around the overall quality of life here. We're talking about a place with A-rated schools, award-winning parks, top-notch golf courses, fitness centers, spas and multiple town centers where you can find shopping, dining and events. There are also a wide range of neighborhoods and homes to suit different interests and varying price points.  Plus, you are just a short drive away from some of the best beaches in Florida as well as having easy access to I-75 and multiple airports.
SEARCH: Lakewood Ranch Homes for Sale
Is Lakewood Ranch a Good Place to Live and is it Safe?
Lakewood Ranch is a safe place to live. Even though Sarasota itself is considered to be quite a safe city in Florida, Lakewood Ranch takes it up a notch further. It consistently ranks as one of the safest communities in Florida, it has their own local police department, and most of the communities are gated as well with their own security. While none of this is surprising for an award winning master planned community, it is still nice to know that safety is intentional here.
Additionally, Lakewood Ranch has won many awards for top master planned community, top golf community, best wellness and fitness community, and it also ranked in the top 100 of America's best places to live by Ideal Living.
Lakewood Ranch Lifestyle and Things to Do
Lakewood Ranch is an upscale community that provides a superior lifestyle with endless activities and things to do. Separate from the villages and neighborhoods, there are many community amenities that allow you to enjoy an active and fulfilling life in Lakewood Ranch. These include dozens of parks with baseball diamonds, soccer fields, volleyball courts, pool areas and picnic pavilions.  The area is surrounded by numerous parks and there are many more scattered throughout the community and within different neighborhoods.
Activities and Events in Lakewood Ranch
The Lakewood Ranch community hosts multiple community events throughout the year such as carnivals, kids parades, festivals, 5K runs, biking races and more! Additionally, Lakewood Ranch has lively music events that are held regularly at various locations throughout the community. In fact, we arrived in the main Lakewood Ranch town center one Saturday morning to find that they had the streets blocked off for a giant cornhole tournament. It looked like a fun way to spend a weekend morning!
Lakewood Ranch is Great for those Who Love an Active Lifestyle
Lakewood Ranch is also home to many parks where you can plan sports, go walking, biking, fishing and kayaking. In fact, the community includes 150-plus miles of multi-surface trails and nature trails through preserves that you can enjoy for your health, to stay active, or just because you love the outdoors. You'll also find boardwalks and even disc golf courses to play!
There's even a large equestrian area as well as a Polo Club where during the season you can watch an exciting polo match (they really are a ton of fun!). There are also multiple fitness centers within the neighborhoods where residents can work out and stay in shape any time of day or night.
Lakewood Ranch is home to multiple golf courses which offer prime opportunities to play. The clubhouses make for a great place to host a party with friends and the golf courses themselves are immaculate. While some are private, others are open to the public as well.
And for those of you who aren't into the larger golf courses, there's also a fantastic mini-golf course right in the main LWR Town Center!
Shopping and Dining in Lakewood Ranch and Nearby in Sarasota
Within the Lakewood Ranch Community, you will find shopping and dining options at the various Town Center areas and along the main highways in and out of the various communities. From sushi restaurants, martini bars, pubs, French restaurants and more. You'll also find charming clothing boutiques, art shops, home decor, flowers and even some chain stores and restaurants throughout Lakewood Ranch main street and along the main highways surrounding the development.
However, just a short drive away in Sarasota is the University Town Center (UTC).
This is a massive shopping, dining and entertainment complex that spans more than 50 acres. There are several department stores within the mall itself, and just across the street near the mall area are many other shops and popular stores including Best Buy, Dicks Sporting Goods, Nordstrom Rack, PGA Superstore as well as numerous restaurants ranging from quick service, fast-casual to finer dining options.
Driving just a bit further you can also check out downtown Sarasota, with all its boutiques and a wide array of restaurants. You can also dine on the water at Marina Jacks or at the famous O'Leary's Tiki bar overlooking Sarasota Bay. Head across the causeway to St. Armands Circle for luxurious shopping and dining options too.
Things to do in Sarasota and Bradenton – Just a Short Drive Away!
Within the town of Sarasota, you will find an endless amount of arts and culture activities. From the Sarasota Jungle Gardens, to the Botanical Gardens, art galleries, performance halls, an Opera House and many other local theaters. And of course, there are the beaches. In fact, Siesta Key is home to the #1 beach in the USA for multiple years in a row!
Just a short drive away is Bradenton where you can attend a Pittsburgh Pirates baseball spring training game at the historic LECOM Park, or stroll the Riverwalk near the historic downtown. You can visit The Manatee Village Historical Park and learn about the pioneers and early settlers to the area or visit the fascinating Bishop Museum of Science and Nature. And of course, driving a little further west of Bradenton is the spectacular area of Bradenton Beach and Anna Maria Island!
READ MORE: Living in Sarasota Pros and Cons
Lakewood Ranch Real Estate & Homes for Sale
Those interested in buying a home in Lakewood Ranch will find many options when it comes to finding the right property for their needs. With a wide range of neighborhoods and homes to choose from there really is something for everyone.  The prices of homes here run on average between $300,000 to $1+ million. There are homes in each neighborhood to suit different budgets and lifestyles.
The different villages within Lakewood Ranch feature a variety of amenities so that there is something for every family's needs, regardless of what size or stage of life they find themselves in.
Lakewood Ranch Neighborhoods
Every neighborhood within Lakewood Ranch Florida has distinct characteristics that make it unique. Below are some of the most popular Lakewood Ranch neighborhoods. Click here to search for homes for sale in Lakewood Ranch.
Azario (Park East and Espalande) – This is one of our personal favorite Lakewood Ranch neighborhoods. Although, it's one of the more pricier villages their golf course is new and gorgeous and they have grand plans for future culinary centers, onsite spas, event lawns, etc. and their models are beautiful.
Country Club East – If you are a golfer, and prefer an upscale lifestyle then this is a fantastic development for you!
Cresswind – This is a newer 55+ community that has a good number of homes already built, but a couple more phases to go. The homes here are very modern and contemporary. They have a large number of models to choose from and some of them are huge! Great amenities area with multiple pools, including a resistance pool and they regularly have food trucks and events.
Del Webb – Probably our favorite of all the 55+ communities we've ever seen! I mean we love this place (even though we are not yet 55). Their activities calendar was insane — and looked like more fun than a cruise ship! They have an onsite restaurant with regular specials, tons of sports courts, a gorgeous pool and a ton of other events. Beautiful homes and model options, plus, there are a good number of homes already built so it feels like a community that's being lived in and has a great relaxed vibe.
Harmony – this is a townhome community that's great if you don't want to be in a large community with single-family homes. Plus, the price point is a little lower than some of the others. There is no gate, but they do have a pool, fitness center and "tot lot" for the kiddos to play.
Indigo – We really like Neal Communities, and they are the builders in Indigo. Prices are pretty moderate in this community (as well as the HOA's) relative to other neighborhoods and yet they have a ton of amenities including the clubhouse, pool, fitness center, lifestyle director (yes, that's a thing), dog park and tot lot. They also have pickleball courts and it's gated.
Lakewood National Golf Club – This was another fantastic golf community that we really love! It's huge and the golf course is stunning, as well as their clubhouse area. They have a beautiful pool area with waterfalls overlooking the golf course as well as an onsite restaurant and bar. There are a ton of sport courts here, a fitness center, and an onsite spa!
Lorraine Lakes – This is a pretty new community with quite a number of homes to be built. What we enjoyed is that they have some really large homes that are great for families, including 2 story homes and we saw numerous homes with fences in the backyard (if that's something you want). They are so new that they are still building their clubhouse, but it looks to be beautiful with all the water around!
Mallory Park – Another fairly moderate community with regard to the fees, they also have the standard clubhouse with community pool and fitness center as well as tot lot and it's gated.
Polo Run – This is a very new community at the southern part of the development, in Sarasota County. As the name implies, it's quite near the Polo Club. They haven't finished building the amenities center or clubhouse yet and very few homes have been built so far. Homes here should run from about $400k to $600k.
Sapphire Point – This is another very new development with only a few homes built and no clubhouse yet. Homes here should run from $300k – $600k.
Savanna – This was one of our favorite neighborhoods for families in Lakewood Ranch. It's quite developed already, with only a final phase to go. There are some great large homes here, with a good bit of space between them (some neighborhoods they seem right on top of each other) and we saw many fences in the backyards throughout + a number of background playsets for the kiddos. However, they do have a community playground as well as a pool, fitness center and dog park.
Solera – This is another pretty new community with a lot left to build out. They don't yet have their club house yet (under construction) but they do have some great large floor plans for families. Plus, they have some of the lowest HOA and CDD fees you will find.
The Isles – This is a luxury community that has just about everything you could want. Homes here start at $600k and go up above a million.
The Lake Club – This is another luxury community that we really loved! It reminds you of Italy as you drive in with the actual vineyards and architecture. It's quite large, and they just opened up new phases too which seem to be a bit more modern than the original phases.
Waterside – This is another very new community with still a lot left to build. But it's coming along quite fast and is going to be really popular due to the Town Center right nearby as well as all the water views around!  There are actually a couple developments within Waterside – Shoreview and Lakehouse Cove.
Windward – Another very new community, there are only a few homes built here and they are still building the club house area. The homes here are moderately priced, but also go a bit higher too. There will be a full list of amenities here, just about everything you could want except for golf (they will even have a lifestyle director too).
Woodleaf Hammock – This is another great townhome community (the single-family home section is already full). We actually found the floorplans to be quite large with good use of space. There are minimal amenities here, mainly a pool, dog park and tot lot.
---
Frequently Asked Questions About Lakewood Ranch
Below we've gathered some of the top questions we get asked about Lakewood Ranch and provided answers to help you evaluate the pros and cons of living in Lakewood Rnach if you're considering moving to this area.
Are there any retirement communities in Lakewood Ranch?
Yes! Of course, those of retirement age are welcome across many communities in Lakewood Ranch. However, if you are specifically looking for a 55+ for active adults, then you will enjoy the Del Webb and Cresswind neighborhoods. Each of these are technically 55 plus neighborhoods with an incredible number of activities and events.
Which Lakewood Ranch communities are great for families?
The answer to this question depends because every family is a bit different – especially when it comes to budget. All developments have swimming pools, and 14 communities have their own "tot lot" playground area, most neighborhoods offer single family homes and most are also gated for safety.
One thing families might be looking for are large floor plans, especially those with extra family room space that are great for teenagers. During our exploration of the models, we were impressed with the large family home plans available in the villages of Lorraine Lakes, Polo Run, Savanna, and Solera. Not to say these aren't the only neighborhoods that are great for families. We just really liked their large family floor plans with a lot of space and functionality.
Another consideration for families moving to Lakewood Ranch is if you can have fences and playground equipment in the backyard. Because unfortunately, not all the neighborhoods in Lakewood Ranch allow this although we have seen a few that do allow fences. We don't have the HOA details and regulations for all of them, but we can confirm that the Savanna village allows fences and we saw many homes that had playground equipment in their backyards for the kids.
Is it expensive to live in Lakewood Ranch Florida?
It really depends on your definition of expensive. Many of the homes currently for sale in Lakewood Ranch start in the $300,000's and go up from there all the way to the luxury homes that are $1M plus. However, keep in mind that the cost of the home is not the only thing to consider. Neighborhoods will have their own HOA dues that need to be paid as well as CDD fees (which are basically rolled into your taxes). Both HOA and CDD fees will vary between all the neighborhoods – so be sure to get these details in advance when you are looking for homes so you know just what you will be paying.
What's the cost of living in Lakewood Ranch Florida?
Generally speaking, the cost of living in Lakewood Ranch Florida is only slightly higher than that the US average. However, this really can depend on your tastes and how much you like to spend.
The cost of living in Lakewood Ranch is very similar to that of living in Sarasota itself. For details on Sarasota's cost of living, click here. 
The median cost for Lakewood Ranch rentals is around $3,000 per month, and most homes currently for sale in Lakewood Ranch begin at around $300,000 and go up from there into the millions. Add on top of that your HOA fees, which can range from a couple hundred per month upwards of $1000 depending on the community. And CDD fees range from around $1600+ (again depending on the community).
When it comes to taxes, keep in mind that Lakewood Ranch spans 2 different Florida counties. In general, those in Sarasota County tend to have higher taxes than those who live in Manatee County.
With regard to basic necessities, you won't find a lot of public transportation out in Lakewood Ranch. Personal transportation is the primary way of getting around. Luckily, Lakewood Ranch is very close to I-75 making transportation pretty easy. There are also plenty of grocery stores, shops, and dining around the area which are all pretty standard prices for Florida. You could go out and get a $20 hamburger at a nice restaurant, or stop off at Culver's and get one for $4.
Are there alligators in Lakewood Ranch Florida?
It's Florida. When you live in Florida you should always assume that any body of water could have an alligator in it. Will you encounter them daily? Probably not. But they are around, so you should always be cautious when near the water.
Can you drive golf carts in Lakewood ranch?
The rules around golf carts vary depending on the village / neighborhood where you live in Lakewood Ranch. Many of the neighborhoods do allow them; however, that doesn't mean that they are allowed on the major county roads. So you might not be able to take them outside the neighborhood, depending on where your neighborhood is located.
Does Lakewood Ranch get hurricanes?
Lakewood Ranch is located in Florida, which always has the possibility of hurricanes. However, LWR is not located directly on the shores of the Gulf of Mexico — it's actually about 11 miles inland. So there is some protection here from storm surge, but winds could still be an issue if a major storm came through. Also, keep in mind that Lakewood Ranch is a new development so the homes are built to modern hurricane codes and standards.
As with anywhere, it's important to be prepared. For more information on the climate and weather in Sarasota, click here to learn more.
Is Lakewood Ranch a city?
There's no doubt that Lakewood Ranch feels like its own city. However in reality, those who live here have a Sarasota or a Bradenton address (depending on their location and county). Depending on your zip code, you might also be able to put Lakewood Ranch as your address. But the development itself is technically not its own city nor does it have its own government.
Which county is Lakewood Ranch?
Lakewood Ranch spans two counties in southwest Florida, Manatee and Sarasota.
What will your city address be at Lakewood Ranch?
Depending on where you live in Lakewood Ranch you could have either a Sarasota or a Bradenton city address. However, some zip codes are able to actually use Lakewood Ranch as their city address (even though its technically not a city).
What are the zip codes for Lakewood Ranch?
There are four different area zip codes for Lakewood Ranch Florida: 34202, 34211, 34240, and 34212.
How are the schools in Lakewood Ranch?
Generally speaking, the schools in the Lakewood Ranch area are known to be quite good. However, because residents either live in Sarasota County or Bradenton County, the schools could vary somewhat. Below are a couple website resources where you can look up school ratings in the area.
What are the fees / HOA and CDD at Lakewood Ranch?
The HOA and CDD fees in Lakewood Ranch really vary depending on your village as well as the county it's located in. Some of the lower neighborhoods offer HOA fees of around a couple hundred dollars per month but others could go up to $600+ per month. CDDs on the lower end could be a little over $1000 for one year all the way up to $8000+ for a year in the Country Club community.
What Builders are in Lakewood Ranch?
There are a lot of builders out in Lakewood Ranch! Each village or neighborhood could have a single builder or multiple. Below is a quick list of the main builders in LWR:
AR Homes
Del Webb
Divosta
D.R. Horton Homes
Homes by Towne
Kolter Homes
Lee Wetherington Homes
Lennar Homes
Mattamy Homes
Meritage Homes
Neal Communities
Pulte Homes
Stock Luxury Homes
Taylor Morrison
Toll Brothers
How many people live in Lakewood Ranch?
As of 2022, there are more than 36,000 people who live in the Lakewood Ranch development but it is gaining a reputation as one of the top Florida up and coming areas, so you can expect a steady growth rate.
How far is Lakewood Ranch from the beach?
By now you're probably thinking this is all sounds great but how far is Lakewood Ranch from the beach?! As we mentioned earlier Lakewood Ranch is actually 11 miles inland, and the closest beaches are Lido Key and Siesta Key which are 15 and 18 miles away repectively.
However, one of the newest communities in Lakewood Ranch – Waterside, is shortening the distance. As the only waterfront community in Lakewood Ranch Waterside is the first Lakewood Ranch village built in Sarasota. It's built around seven stunning lakes, with scenic waterfront housing,  and is now just 10 short miles to Sarasota Bay and Siesta Key beach.
Now that you know some of the pros and cons of living in Lakewood Ranch, one of the Florida top up and coming areas, we're sure you'll love it as much as we do.
Ready to Browse Lakewood Ranch Homes for Sale?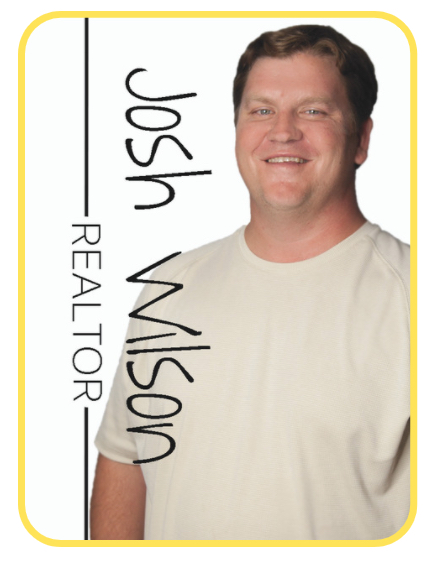 Even if you are in the beginning stages and wanting to start poking around to see what kind of homes are for sale in Lakewood Ranch, or even Lakewood Ranch rentals, be sure to click here to do a search. You can also create an account to save your search criteria, that way you will get notifications when new properties come on the market that meet your needs.
Also, if you have any questions at all don't hesitate to reach out. Our team is here to help you live that Florida lifestyle you've been dreaming about, whether it's in this award winning master planned community or any other part of Florida!
Josh: 303-601-8328  or shoot us over an email here!