Last Updated February 28, 2022
Sarasota has been one of the top places that people are relocating to in the country. But if you are thinking about moving to Sarasota, it's important that you know both the good and the bad. So from our own experience residing in the area, we've put together these living in Sarasota, Florida pros and cons to help you be sure your expectations are set accordingly. Making a move is a big deal, so we want to help you be sure it's the right decision for you and your family!
Pros of Living in Sarasota
I must admit, we have a great list of positive aspects of living in Sarasota. After all, we moved here years ago for many of the reasons below and have loved every minute of it. Others might have their own list, but these are our pros for living in Sarasota!
1. Warm & Sunny Weather
As with many of us who move to Florida, we were seeking warmth and sunshine! And Sarasota does not disappoint when it comes to the weather. On average, Sarasota receives 251 sunny days. Yes, there is a rainy season here. But oftentimes it will be sunny before and after the rainstorm. If anything, sometimes the rain cools down the temperature a bit. And while summer can get a bit hot and humid, we'll happily take a couple months of that while the rest of the year is absolutely wonderful!
Another consideration is that Sarasota is mostly below the frost line. The northern parts of Florida can still get pretty chilly during the winter and some areas can even get frost or snow! Frost and snow are a rarity in Sarasota – so you can be sure to enjoy a pleasant winter here except for maybe just a couple days of chill.
2. The Gulf of Mexico Beats the Atlantic
Some opinions may differ, but for us, the Gulf of Mexico wins out over the Atlantic coast any day. We love that the Gulf is warmer and also that it has overall fewer waves when compared to the Atlantic. That means our beaches are much calmer most of the time unless there is a storm. In fact, there are days when I go out on the beach here and it's flat as a pancake! Almost like a lake.
If you are a surfer, then you may prefer the waves in the Atlantic. But we enjoy having the calmer seas here. Plus, the warm waters and wonderfully white powdery sand make us feel like we are on a tropical island year-round. Oh, and don't forget those sunsets over the water every night!
3. Top Beaches in the Country
Speaking of beaches, Sarasota is home to one of the highest-rated beaches in the country for many years in a row. Siesta Key is known for its wide, white sand beach and is a popular destination for both tourists and locals. But even though Siesta gets a lot of fame, there are many other beaches in the area that we love as well. Including Lido Beach, which is really the closest beach to downtown Sarasota. But there are so many other great beaches in the Sarasota area too.
4. Cultural & Performing Arts
Another thing we really love about Sarasota is that it truly is a hub for culture and the performing arts. There is art all around town, great art museums, and more performance halls than we ever imagined! The Van Wezel Performing Arts Hall is where you can watch Broadway-style shows and concerts, but then there is also the Opera House as well as many other local and improv theaters too.
For being a fairly small city, Sarasota has big-city talent when it comes to the arts. From the Sarasota Ballet to the Orchestra & Symphony too.
5. One of the Best Places to Retire & Live in the US
Over and over, we continue to see Sarasota being listed as one of the top places to retire in the country. And while Florida regularly tops that list, it's interesting to see that of all the places in Florida, Sarasota is often on top. But it's not just retirees. Sarasota also attracts people of all ages, including families, for many of the same reasons. Just looking at this list – you can see why!
6. Relatively Safe City
When compared to other major cities, Sarasota is a relatively safe place. As with many cities, safety varies in different areas. According to US News, both Sarasota's average property crime and violent crime rates are lower than the national average. Personally speaking, I can say that I feel very safe in Sarasota. Even walking around in the downtown areas. And even more so if you venture into some of the suburbs and especially to the southern parts of town or to the east towards Lakewood Ranch.
READ MORE: Everything to Know About Moving to Lakewood Ranch (the #1 Selling Community in the US)
7. Great Schools & Great for Families
Another reason Sarasota is a great place to live is the school system here. The Sarasota School system is rated as one of the top in the state, and a number of individual schools are nationally ranked as being some of the best in the country. This includes a number of high schools as well as Pine View Charter School – which is regularly named as one of the top schools in the country for high-performing students.
Great schools and a safe area means that Sarasota is a great place to raise a family. Add to that all the perks of living near the beach and having so much outdoor fun and entertainment nearby (including Disney just a couple hours away) it's no wonder families enjoy living in Sarasota.
8. Neighborhoods for Every Lifestyle
Sarasota has a diverse selection of neighborhoods to suit various tastes and budgets. From trendy neighborhoods such as Southside Village to luxurious resort-style communities out in Lakewood Ranch. Then there's Gulf Gate which is only a few minutes from the famous Siesta Key and offers some really cool remodels of mid-century modern homes or you might prefer a great family neighborhood such as Arlington Park.
READ MORE: Best Neighborhoods in Sarasota
9. Year-Round Events & Festivals
With such great weather and a great arts community, it's no wonder Sarasota is home to many events and festivals throughout the year. From the weekly farmers markets that take place every Saturday downtown to the annual International Chalk Festival. There are seafood festivals, sandcastle festivals, Jazz festivals, and even speed boat racing events out on the Bay!
From large events to small local arts and crafts festivals. Sarasota has something going on nearly every week. Be sure to check out the Visit Sarasota website for a schedule of events and more information.
10. Abundance of Outdoor Activities
Beyond festivals, Sarasota is an outdoor playground for those who enjoy staying active outside. Due to its location on the coast and with various bays and waterways, Sarasota is an ideal location if you like to be out on the water. From boating to kayaking or canoeing, diving and more.
And having such great weather year-round, you'll find many locals and visitors enjoy various sports outside. From biking on the Legacy Trail, which stretches from Sarasota south to Venice, tennis and pickleball (which is huge down here), and you can also enjoy world-class golf on one of the 50+ golf courses in the area.
11. Natural Surroundings & Wildlife Watching
Sarasota is home to some truly beautiful nature and wildlife. The Marie Selby Botanical Gardens is a lovely place to relax and admire many plants and flowers that are native to the area and from elsewhere. Nearby town you'll also find Myakka State Park and south of town is Oscar Scherer State Park – both of which offer wonderful opportunities to learn about the local ecosystems and get outside to experience Florida's natural habitat.
Wildlife watching is also extremely popular in the area, especially along the miles of waterways. From sea creatures to the wide variety of birds, which are truly majestic to just sit and watch. You might even want to stop by the MOTE Marine Laboratory and Aquarium to learn more and see many of these creatures up close.
12. Affordability Compared to Other Large Cities
The cost of living in Florida varies quite a lot from city to city. And compared to many of the larger cities, the cost of living in Sarasota can be more affordable. Especially when you look at some of the real estate prices. Even though that has been going up, they are still lower than some of the other major cities in Florida and even major cities in other states. This is part of the reason that people have been flocking to the Sarasota area.
READ MORE: Cheapest Places to Live in Florida (Not in the Middle of Nowhere)
13. Smaller-Scale City
Sarasota is not a small town, it is definitely a city. However, it is a smaller-scale city than that of Miami, Tampa or even Orlando. So if you prefer to have some of the big city amenities and entertainment without the major big-city headaches, then Sarasota is a nice choice that gets you the best of both worlds.
14. Top Rated Hospital
Sarasota is home to multiple hospital systems that have won various awards over the years. But Sarasota Memorial Hospital is well-known as one of the largest and most respected hospital systems in the state. It's also received numerous awards and has been recognized as a top hospital in the entire country as well.
15. Wide Array of Amazing Restaurants
Sarasota has a fantastic culinary scene, including many high-end restaurants and world-renowned chefs. While you can find a variety of dining options from inexpensive to expensive all over town, you'll find some amazing options in downtown Sarasota as well as in St. Armands Circle and on the islands near the beaches. We also love that so many great restaurants here take advantage of the pleasant weather by offering al fresco dining options. Many areas in including downtown and St. Armands almost give off a European vibe with all the outside dining we see.
16. Close to Larger Cities (Tampa / St. Pete)
Another perk to living in Sarasota is that if we really need to go to a larger town for something, we are not very far from St. Petersburg or Tampa. Barely an hour away, traveling to those towns can feel like a whole different world. We have access to major league sports teams and international airports with a ton of flight options.
17. Luxury Amenities
For those of you who like the finer things in life, then Sarasota does not disappoint. There is a market here for luxury goods and services, so you can find anything from high-end shopping and dining, to amazing resorts and spas.
18. Live Where You Vacation!
Of course a major reason we enjoy being in Sarasota is that we live where other people vacation! So many dream of enjoying Sarasota's pleasant climate, relaxed lifestyle and gorgeous beaches. And we get to enjoy it every single day. There are many evenings or weekends when we go and and it really does feel like we are taking a mini-vacation.
Cons of Living in Sarasota, Florida
Even though there are so many amazing things about living in Sarasota, no place is perfect. There are some negatives to living in Sarasota that you should definitely be aware of. Some of these things might be deal-breakers for you, or maybe not. Still, we feel it's important to look at both the good and the bad if you are thinking of moving to Sarasota.
1. Lots of Vacationers!
As with much of Florida, there are a lot of vacationers here in Sarasota. However, you'll see much of this concentrated out on Siesta Key and other beach areas. Tourists can bring some frustrations to locals. Part of the frustration can be when it comes to finding rentals or homes to buy due to vacation rentals. This can drive up prices, especially during certain times of the year, and it can be a challenge. Because of this, the city and county have restrictions in place for vacation rentals.
2. Snowbird Season Can Change the Town
Slightly different than just vacationers are the "snowbirds." Snowbirds are people (usually older and retired) who come to Florida to live for the winter months only so they can escape the cold.  Then when the weather gets warmer they return back to their home – usually up in the north. The thing with snowbirds is that there are quite a lot of them, and it can change the dynamic in town. It also means that peak season here in Sarasota and the nearby area is actually in the winter! That's when prices are high, but it's also when a lot more of the festivals and events are held.
The good thing about Sarasota is that it is a larger town and can absorb this better than, for example, Venice to the south (where we live). Smaller towns seem to have a bigger change during snowbird season than Sarasota does.
3. Massive Growth
The downside of so many people moving to Sarasota is that this massive growth is straining local resources and infrastructure. Building cannot keep up with demand and locals are starting to feel the growing pains more and more across the whole area, even beyond Sarasota.
4. Traffic is Getting Worse
As a result of all this growth, traffic is definitely getting worse as well. Combine that with snowbird season and it can definitely be a pain to get around town on certain days and certain times.
5. The Beaches Are Located on Barrier Islands
In Sarasota, you won't find beaches on the mainland near town. All of the beaches are located out on the barrier islands, such as Siesta Key or Lido Key. This means that if you want to go to the beach you have to cross one of the bridges to get out there. And lots of cars going over bridges leads to bottlenecks that can really put a damper on your beach day. You definitely need to check the traffic and time your beach visit right so you don't sit in traffic on the bridges forever.
Also, these island beaches are a pretty good distance from the Interstate and popular suburbs such as Lakewood Ranch. If you live out in the LWR area it could easily take you 30-45 minutes to get to the beach…on a good day.
No Dogs on Sarasota Beaches!
You should also know that if you have a dog and want to bring them to the beach, you cannot bring them to any of the Siesta Key or Lido Key public beaches. However, you can drive south to Venice and take them to the Brohard Dog Beach! It's wonderful, we love it!
6. Real Estate is Getting More Expensive, Including Rentals
As with most of the country, there is a housing shortage in Sarasota as well – especially for starter homes. And due to the fact that Sarasota is becoming so popular and so many people are moving here, that is putting even more pressure on the real estate market. This is driving the prices of real estate upwards as well as increasing rental prices too.
7. Summers Can Be Brutally Hot & Humid
Florida is a tropical environment. And that means that summers are not only hot, but the humidity can make it feel downright oppressive! If you have never experienced humidity before, then this could be a real shock to your system (and hair!). Luckily, it doesn't last all year and there is a bit of a breeze that comes off of the water compared to other cities that are more inland.
8. SRQ Airport is Smaller
If you are a frequent traveler, then you may find that Sarasota's airport is small compared to others. It is an international airport and has a number of major airlines, but it doesn't have the options that you'll find in Tampa or St. Pete. So you may need to drive to another airport for more flight options and prices. There's also the Fort Myers airport too — even though it's also small, it gives you another option to search depending on where you are going.
9. Hurricanes Can Occur
Oh yeah, we can't forget the hurricanes! It's Florida, so you have to be aware that hurricanes are always a possibility here, and they can bring devastation on the coast. You might hear a lot of locals in Sarasota talk about an old Native American story about being "blessed" from hurricanes, and even some scientific reasoning to claim that Sarasota is safe from major storms. Sure, I'd love to believe that too. But you should still be prepared because it's always a risk here.
10. Nightlife is Lacking for Younger Crowds
Another thing to consider is that Sarasota is a smaller town, and it's extremely popular for older populations. This means that younger people in their 20's or even 30's might find the nightlife here in Sarasota to be lacking. There are not a lot of nightclubs or bar streets like you will find in Miami, Tampa or even Orlando. So if you are young and love going out frequently to these types of places, then you may be disappointed in Sarasota. We've been there, done that…just raising families or enjoying our Golden Years with a cocktail and a sunset!
What Do You Think – Deal Makers or Deal Breakers?
In the end, deciding to move to Sarasota is a personal decision that involves weighing all of these pros and cons against your personal preferences. Some of these pros and cons might resonate with you and be deal-makers or deal-breakers.
If you have your own pros and cons or anything additional to add, feel free to share with us in the comments below.
Buying a Home in Sarasota? We Can Help!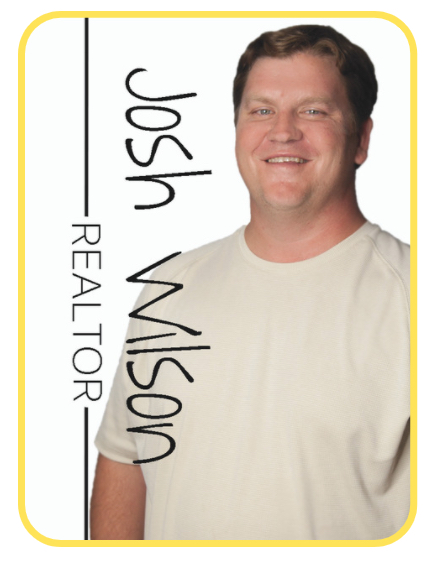 Our team is here to help you make this next chapter of your life as easy as possible. While Liz is a travel and lifestyle expert in the area, Josh is a licensed Real Estate agent. So together we can help you find your next home and help you settle into your new life here in Sarasota and the nearby area.
Feel free to contact Josh directly to chat more. We're always happy to help!