Port Charlotte Relocation Guide
Moving to Port Charlotte, Florida provides a good quality of life with an affordable coastal lifestyle, great schools, and easy access to Florida's natural environment.
👉 Get the Complete Port Charlotte Relocation Guide
Introduction to Port Charlotte, Florida
Port Charlotte, Florida, is located about halfway between Fort Myers and Sarasota (just over the bridge from Punta Gorda) and it provides quick access to the Gulf of Mexico, Charlotte Harbor, and miles of natural shoreline. It boasts sunny days, coastal living and is home to seven of the 21 golf courses located in Charlotte County.
Everything from the weather to the friendly community to the numerous attractions adds to the allure of this small-town community. The lifestyle is what most people come here for and the reason Port Charlotte is consistently voted as one of the best places to live in Florida.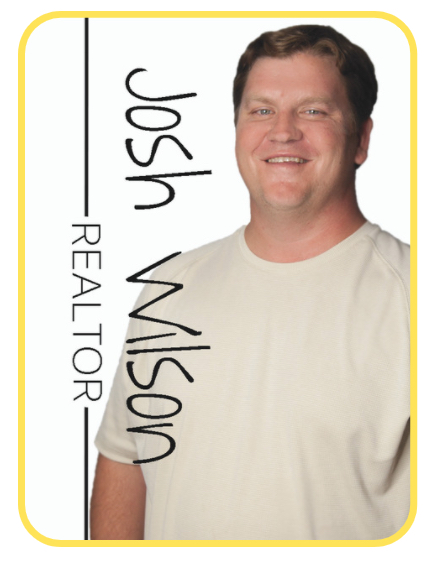 Josh Wilson,
REALTOR®
License # SL3486473
eXp Realty
Let's Find Your Piece of Paradise
Ready to Live That Florida Life?
If you have any questions about real estate or homes for sale in Port Charlotte, feel free to reach out. As a licensed real estate agent with eXp Realty, I'm more than happy to do whatever I can to find you the perfect home in paradise.
Feel Free to Reach Out if You Have Any Questions!
Relocation Guide for Moving to
Port Charlotte
Jump to Any Topic in This Guide
Quality of Life in Port Charlotte
Port Charlotte might surprise many visitors with its quality of life, particularly because it's quite unexpected for a town of its size. Located in Charlotte County, Port Charlotte is a family-friendly and affordable coastal town in Florida.
The town is popular for retirees, families, and anyone who loves living on or around the water. In fact, many of the neighborhoods along the coast have canals where you can park your boat right behind your home! Those who enjoy Florida's natural environment, fishing, wildlife, seafood and low-key lifestyle will enjoy living in Port Charlotte.
#35 America's Best and Worst Cities for Crime

#49 2005 Best Places to Live

#57 America's Most (and Least) Stressful Cities

#124 Best Green Cities
While Port Charlotte is great for families due to its affordability and small-town feel, the town is extremely popular with retirees. major industries include healthcare, hospitality & fishing.
A Brief History of Port Charlotte, Florida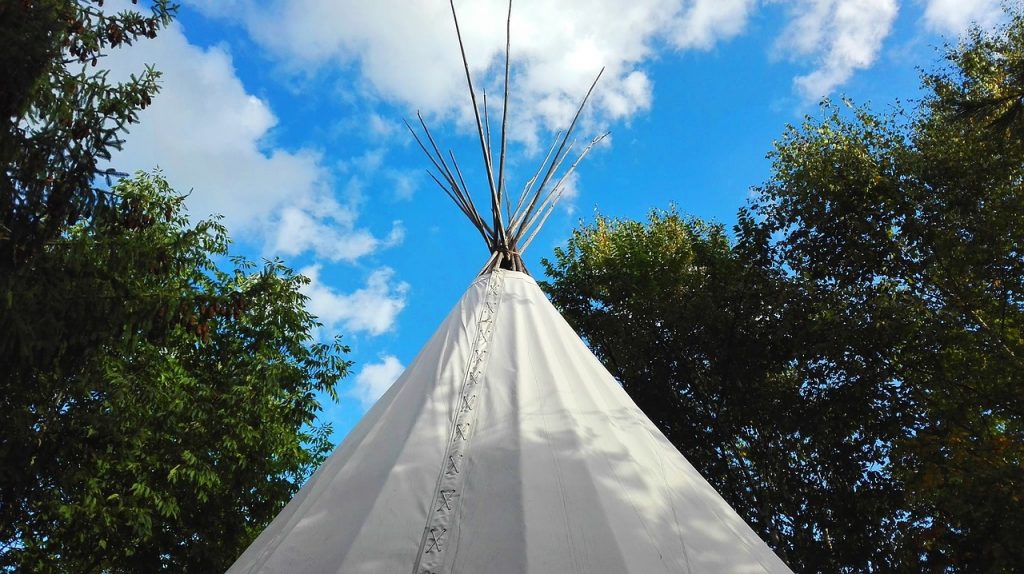 First Inhabitants
The first inhabitants of Port Charlotte were nomadic Paleo-Indians who arrived as early as 10,000 BC. During that period, which coincided with the last ice age, the peninsula of Florida was wider and drier than today, and Port Charlotte wasn't a coastal area.
A Part of the US
Florida became a U.S. territory after being ceded by the Spanish in 1819, but it wasn't until 1845 that it became the 27th state. The area surrounding what's currently known as Port Charlotte was mostly undeveloped until World War II, with the exception of small farming and some cattle ranches.
Development
After World War II, the General Development Corporation took advantage of the possibility of developing land in Florida and this is when most what is now known as Port Charlotte was built. Over the next couple of decades, Port Charlotte became the most populous area in Charlotte County.
Below is some basic city data for Port Charlotte as of late 2020. The population is a good mix of older retirees as well as families. The city feels like a small town, with little crowds and traffic except in the major commerce areas of town – which is where much of the shopping and restaurants are located.
Home-ownership rates are quite high in Port Charlotte, with roughly 76% of the population owning their home. 
Population – 62,327

Average Age – 53.2
Median Home Price – $361,000 (Realtor.com)
Home Value Projections – 10%+
Average Household Income – $61,019
Poverty Rate of 13.8%
Median House value is $164,000
Crime Rate – 15 per 1000
Area & Density – 28 square miles 2,188

people per square mile
Major Employers
Healthcare is a major employer throughout Florida, including the Port Charlotte area. However, tourism and hospitality are also large employers in this area as well as the fishing industry. 
Demographics & Education
Port Charlotte is a moderately educated city in Florida. Over 36% of the population has at least a High School diploma, while 25% have had at least some college. 
For additional demographic data about Port Charlotte, check out the US Census Bureau for the following:
Population
Demographics (age, etc.)
Housing
Family & living arrangements
Computer and internet use
Education
Transportation
Income & poverty
Economy
Business
Cost of Living in Port Charlotte
Overall, Port Charlotte is quite a low-cost place to live in Florida. While the state of Florida is slightly above the US average cost of living, Port Charlotte is quite a bit lower than both the US and Florida average. Especially when you compare Port Charlotte to nearby towns such as Sarasota, it is an incredibly affordable place to live in Florida. One of the biggest factors in affordability in Port Charlotte is the cost of housing, which is one of the reasons people moving to Port Charlotte find it so appealing.
100 = USA Average Cost of Living
102.8 = Florida Cost of Living
88.4 = Port Charlotte Cost of Living
| | | | |
| --- | --- | --- | --- |
|   | Port Charlotte | Florida | USA |
|   Overall | 88.4 | 102.8 | 100 |
|   Grocery | 103 | 102.8 | 100 |
|   Health | 94.3 | 98 | 100 |
|   Housing | 78.2 | 102.6 | 100 |
|   Median Home Cost | $180,900 | $237,100 | $231,200 |
|   Utilities | 96.7 | 101.3 | 100 |
|   Transportation | 77.9 | 112.6 | 100 |
|   Miscellaneous | 99.8 | 96.9 | 100 |
SOURCE:
https://www.bestplaces.net/cost_of_living/city/florida/port_charlotte
Climate and Weather in Port Charlotte
Port Charlotte has a humid subtropical climate. The summers are long and hot, with the area experiencing more than 262 days of sunshine. The winters are cool, short, windy and partly cloudy.
Rainfall

– Average of 51 inches per year vs. 38 rest of USA & the rainiest month is August

Sunny Days

– Average of 262 vs. 205 for the US

Hottest Month

– August high of 90.1°F & average low of 78.3°F

Coldest Month

– January high 70.5°F and 54.7°F degrees low

Most Comfortable Months

: November, March, April

Most Uncomfortable Months

: July and August

Check out the current 10-day Port Charlotte Weather Forecast Here
Hurricane Season
Hurricane season is technically June through October, with the most active months being August and September.
Things To Do in Port Charlotte
Activities & the Arts 
Even though it has the looks and feel of a small town, there's a lot to do in and around Port Charlotte. You can check out a local concert, art fair, or other events at the Cultural Center of Charlotte County or head over the bridge to Punta Gorda, a charming "Old Florida" fishing village with great arts, culture, and food scene!
Baseball Spring Training is popular throughout Florida, and Port Charlotte is home to the Tampa Bay Rays Spring Training. Charlotte Sports Park is to a state-of-the-art facility with a baseball boardwalk that rings the outfield, upgraded concession stands, family-friendly kids play area and a top-notch team store.
Fans of hiking and wildlife are likely to be pleased to discover the Tippecanoe Environmental Park, which offers no less than 380 acres of woods.
For our full guide on the best things to do in Port Charlotte and surrounding areas, head over to this post. 
Port Charlotte Beach

Bayshore Live Oak Park

Peace River Botanical and Sculpture Gardens

Charlotte Harbor Preserve State Park

Hop across the bridge to explore charming Punta Gorda!
Recreation and the Outdoors in Port Charlotte
Outdoor Fun Year-Round
Port Charlotte offers lots of opportunities to discover the amazing wildlife of Florida, with the Peace River Wildlife Centre and Spring Lake Park being just two of the numerous attractions where visitors can spot native Florida wildlife and learn more about the rescue and rehabilitation efforts.
This is very much a water town! Nestled along the mouth of the Peace River and Charlotte Harbor, there are numerous bays, lakes, and rivers (or canals) in the area.
Because of this, Port Charlotte is an awesome destination for water sports lovers. Multiple kayak, boating, diving, and snorkeling options are available not just in Port Charlotte but also in the entire Punta Gorda & Charlotte Harbor area.
You'll often find the locals out at the Port Charlotte Beach Park with its small beach (Charlotte Harbor…not the ocean), community pool, boardwalk, fishing pier and more. This is where the locals hang out, and they even have movies under the stars among other events!
21+ Golf Courses in the Port Charlotte Area
With seven of the 21 golf courses in Charlotte County being found in the small city, including two courses that have been ranked 4 1/2 stars by Golf Digest, the area welcomes golf lovers with spectacular landscapes. golf fans are likely to be delighted with the choices here.
Below are just a few of the most popular golf courses in Port Charlotte:
Transportation in Port Charlotte
Port Charlotte is well-connected to Punta Gorda and the rest of the Charlotte Harbor Gulf Island Coast. The town is located west of Interstate 75, which is a major north-south United States interstate into Florida. Most residents are car-dependent, but there are multiple shuttle or bus services available to take residents in and out of the area to airports nearby.
Airports Near Port Charlotte
Port Charlotte has multiple airports nearby to choose from.
Punta Gorda (PGD) – The nearest airport to Port Charlotte is Punta Gorda Airport (PGD), located 7.1 miles away. This airport is located off I-75 between Fort Myers and Sarasota and it provides low-cost air service to over 45 destinations.
Southwest Florida International Airport (RSW) — the largest airport near Port Charlotte is located 37.5 miles south in Fort Myers. This airport offers a selection of domestic & international flights and has expanded with more airlines and flights in recent years.
Sarasota International Airport (SRQ) – located 55 miles northwest in Sarasota, this is a fairly small airport but is growing and has carriers such as Delta, Air Canada, American Airlines, United, Jet Blue.
Tampa International Airport (TPA) – located 104 miles from Port Charlotte, Tampa International Airport offers domestic and international flights and is one of the best choices for those who are looking for direct flights to numerous destinations across the country.
Hospitals in Port Charlotte
ere are four area hospitals in Charlotte Country, which equates to one hospital per 40,000 residents. Two of these hospitals, Fawcett Memorial Hospital and Bayfront Health Port Charlotte are in Port Charlotte. Larger hospitals are located just a short drive away in Sarasota too.
Serving residents of Port Charlotte and the surrounding areas since 1975. It has a 24-hour emergency care center, a full-service acute care hospital with clinical specialties, and a comprehensive cancer program accredited by the American College of Surgeons' Committee on Cancer.
A multi-level 254-bed hospital with specializations in critical and emergent care, laboratory and pathology, imaging and radiology, neurological and nerve care, rehabilitation, and the treatment of a wide range of disorders. Full-service comprehensive care for heart disease and a full spectrum of maternity care through its Women's and Children's unit.
A+ Schools in Port Charlotte
The public schools in Port Charlotte are all operated by the Charlotte County Public Schools (CCPS), which also covers Punta Gorda, Rotonda West, Englewood and Babcock Ranch. The Port Charlotte high school is a four-year public high school that opened in 1981. At one point, the school was the largest high school in Charlotte County with more than 2000 students enrolled.
The school was recognized by U.S. News & World Report as one of America's best high schools in 2009. It also received a bronze medal school for academic excellence in the same year.
All schools in Port Charlotte received A's from the Florida Department of Education for the 2007-08 school year. When it comes to higher education, Southern Technical College operates a campus in Port Charlotte.
Current Listings in Port Charlotte
The great thing about moving to Port Charlotte is that you have a wide variety of neighborhoods to choose from at different price points. There are plenty of affordable and quality neighborhoods throughout Port Charlotte that are family-friendly, as well as newer developments being built. You also may choose to live on the water along some of the many canals and other waterways where you can park your boat right in your backyard!
Use the Map Below to Explore Port Charlotte As Well as Nearby Areas
Search for Houses for Sale in Popular Towns Near Port Charlotte Below
Located between Port Charlotte and Venice, North Port is one of the fastest growing towns in all of Florida! It boasts affordable homes that are great for families and close proximity to beaches.
Just across the bridge from Port Charlotte. is the charming town of Punta Gorda. This "old Florida" town has a lovely downtown with shops and restaurants and is home to a number of events.
This coastal town is known for its Italian architecture in the downtown historic district as well as being the Shark Tooth Capital of the world!
The arts and culture hub of Florida's southwest Gulf coast! Home to fantastic shopping, dining, and Siesta Key - one of the top beaches in the US!
A relaxed beach town on the coast west of Port Charlotte, Englewood is another affordable family-friendly town that's popular with fisherman and outdoor enthusiasts that also has an exceptional white-sand beach.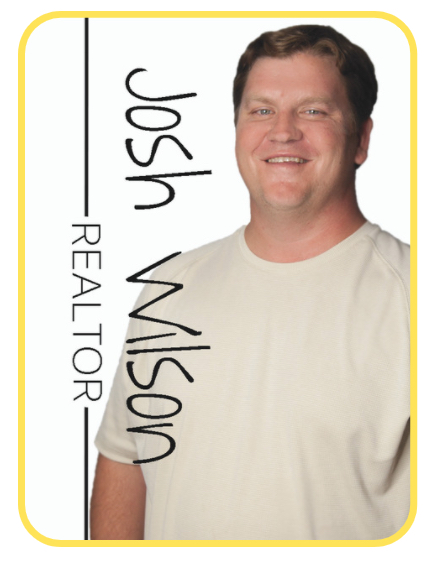 Josh Wilson,
REALTOR®
License # SL3486473
eXp Realty
Let's Make Your Real Estate Dreams Come True in Port Charlotte!