Sarasota Relocation Guide
Moving to Sarasota provides a high quality of life with top schools, urban amenities, world-class beaches and homes for all budgets.
👉 Grab a copy of this Sarasota Relocation Guide for FREE!
Introduction to Sarasota, Florida
Sarasota is a hidden gem on Florida's southwest coast. Located south of Tampa and St. Pete and north of Naples and Fort Myers, Sarasota is a part of the Suncoast Region along the Gulf of Mexico.
The area is known for its pristine beaches and bright blue coastline, as well as being the heart of Florida's arts and culture scene. The city and county of the same name are frequently named as top places to live and retire in the US due to the high quality of life here.
Thinking of relocating to Florida? Don't forget to check out our Moving to Florida Checklist!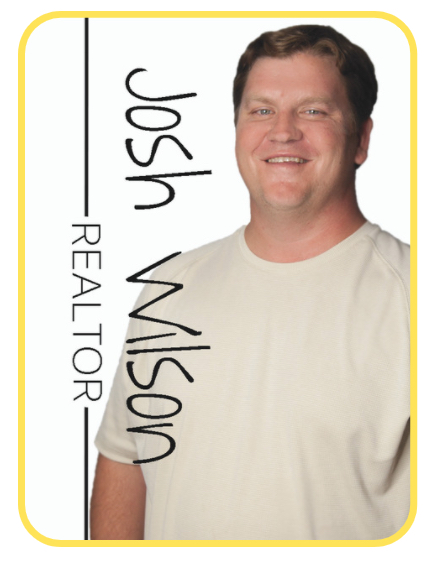 Josh Wilson
REALTOR®
License # SL3486473
Shark Tooth Realty
Let's Find Your Piece of Paradise
Ready to Live That Florida Life?
If you have any questions about real estate or homes for sale in Sarasota, feel free to reach out. As a licensed real estate agent with Shark Tooth Realty, I'm more than happy to do whatever I can to find you the perfect home in paradise.
Feel Free to Reach Out if You Have Any Questions!
Start Your Home Search Here
Relocation Guide for Moving to Sarasota
Jump to Any Topic in This Guide
Quality of Life in Sarasota
Sarasota frequently ranks as one of the top places to live in the United States and is one of the highest ranked cities in all of Florida. US World and News Report gives Sarasota an overall qualify of life score of 7.4. The city has also been ranked as one of the top places in the USA to retire.
As you can imagine, part of this is due to the lovely year-round weather and abundant outdoor activities available in the area. From amazing beaches, to world-class golf, and also fishing, boating, biking and more. There is also an abundance of shops and restaurants as well as a thriving cultural and arts scene.
Job Market and Schools
Sarasota has a sizable job market in the healthcare industry as well as tourism and other small businesses. Plus, with favorable taxes and some of the best schools in Florida, more and more companies are launching in the Sarasota area or moving here for the quality of life it provides employees and their families.
READ MORE: Living in Sarasota Pros & Cons
A Brief History of Sarasota, Florida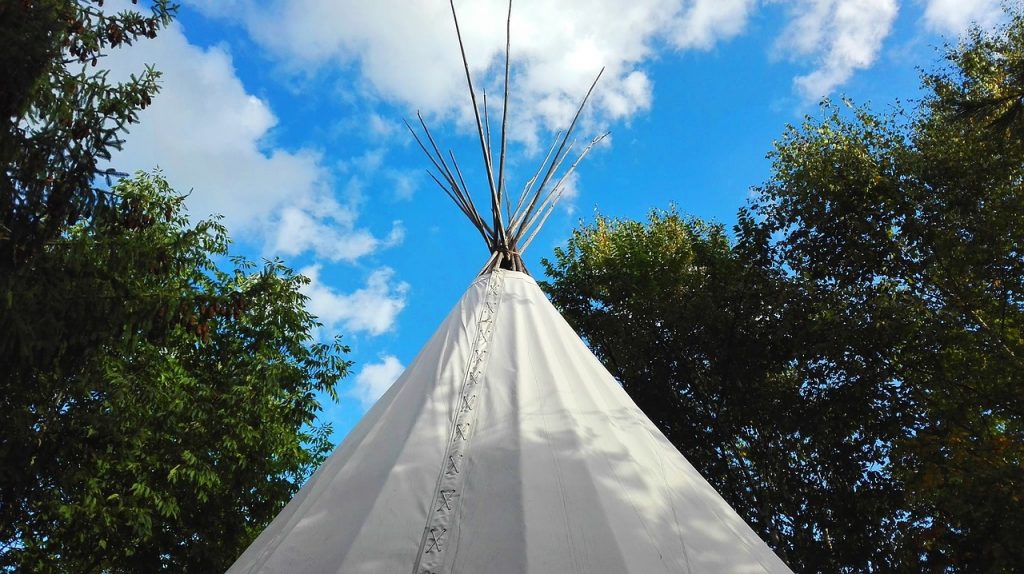 First Inhabitants
Some of the earliest inhabitants of the Florida Gulf Coast were Native tribes who lived, traveled, and fished in the Sarasota area. By the sixteenth century, European explorers such as Hernando de Soto, landed in various bays north and south of the city.
Traders
The sheltered bay around Sarasota eventually turned into some of the earliest settlements in the area consisting of Americans and Cubans who traded fish & marine life, such as turtles.
Zara Zote – Original Name
The Spanish named the area Zara Zote, which evolved into the name Sara Sota, and eventually Sarasota.
Pioneers
In 1840 Fort Armistead was established along the Sarasota Bay and soon after, pioneers moved in. Numerous families made their mark on Sarasota, including the Whitaker family and their cattle business, and A. B. Edwards who became the first mayor in 1914.
The "Father of Sarasota" and Golf
In the 1880s a number of Scottish families settled in the Sarasota area. John Hamilton (J.H.) Gillespie assisted in clearing land for farms, roads, and established the first railroad service in the area. He is remembered as the "Father of Sarasota." But J.H. Gillespie did more than just develop the land. The Scotsman is credited with introducing the game of golf to Florida in 1904.
The Circus and the Ringlings
Sarasota is known for its circus heritage. The Ringling Brothers Barnum & Bailey Circus moved the headquarters from Connecticut to Sarasota in 1927. The Ringlings were among the nation's most elite and wealthiest families and they had a winter home in Sarasota.
John Ringling's dream was to turn Sarasota into a luxury winter resort and developed the chic shopping and dining area of St. Armand's circle. In fact, it was Ringling's circus elephants that helped haul the timbers to create the John Ringling Causeway which connects downtown Sarasota town to St. Armand's and Lido Key.
Below are some of the basic city data for Sarasota as of late 2020. The population is a good mix of older retirees as well as young families. The city is moderately-sized, so you won't have the crowds and traffic as you do in large cities such as Miami. 
Population – 58,285

Average Age – 44.7

Average Home Price – $330,000

Home Value Projections – 8.6% +

Homeowner rate is 57.5%

Average Household Income – $79,614

Poverty Rate of 17.11%

Median House value is $239,600

Crime Rate – 39 per 1000

Area & Density – 24 square miles 4,023 people per square mile
Major Employers
The healthcare industry is a major employer in the Sarasota area, as is tourism and hospitality. Boar's Head is another large employer as well as the aviation industry. 
Demographics & Education
Sarasota is a well-educated city in Florida. Over 90% of the population has at least a High School education, while over 35% have achieved at least bachelor degrees. 
For additional demographic data about Sarasota, check out the US Census Bureau for the following:
Population
Demographics (age, etc.)
Housing
Family & living arrangements
Computer and internet use
Education
Transportation
Income & poverty
Economy
Business
Cost of Living in Sarasota
Overall the cost of living in Sarasota is slightly higher than the average of the US and on par with the average Florida cost of living. The cost increase in Sarasota is primarily due to housing, followed by groceries. However, utilities and transportation costs are lower in Sarasota than in the rest of Florida and the US.
100 = USA Average Cost of Living
102.8 = Florida Cost of Living
102.7 = Sarasota Cost of Living
| | | | |
| --- | --- | --- | --- |
|   | Sarasota | Florida | USA |
|   Overall | 102.7 | 102.8 | 100 |
|   Grocery | 106.5 | 102.8 | 100 |
|   Health | 97.6 | 98 | 100 |
|   Housing | 114.4 | 102.6 | 100 |
|   Median Home Cost | $264,500 | $237,100 | $231,200 |
|   Utilities | 94.2 | 101.3 | 100 |
|   Transportation | 90.9 | 112.6 | 100 |
|   Miscellaneous | 101 | 96.9 | 100 |
SOURCE: https://www.bestplaces.net/cost_of_living/city/florida/sarasota
Climate and Weather in Sarasota
Sarasota has a humid subtropical climate with hot, humid summers, and warm, dry winters. It has a distinct rainy season from June through September and a distinct dry season from October through May.
Rainfall

– Average of 56 inches per year vs. 38 rest of USA

Sunny Days

– Average of 251 vs. 205 for the US

Hottest Month

– August high of 91 degrees & average low of 73

Coldest Month

– January high 72 and 51 degrees low

There are 1-2 below-freezing days in Sarasota each year

Most Comfortable Months

: November, March, April

Most Uncomfortable Months

: July and August

Check out the current 10-day Sarasota Weather Forecast Here
Hurricane Season
Hurricane season is technically June through October, with the most active months being August and September.
Activities & the Arts 
Sarasota is home to many things to do for both tourists and locals alike. The downtown area is where you'll find many charming shops, sidewalk cafes, and wonderful restaurants. St. Armands across the causeway is a high-end area for shopping and dining.
Sarasota has a thriving arts and culture scene. The city is home to the Van Wezel Performance Hall which hosts renowned artists, the Sarasota Opera House, as well as numerous other theaters and entertainment venues.
Festivals & Events
Lights in Bloom holiday festival

Thunder By The Bay Music & Motorcycle Festival

Sarasota Seafood and Music Festival

Downtown Sarasota Crafts Festival

Sarasota Highland Games and Celtic Festival

A Taste of Sarasota food festival in conjunction with restaurants all around town.
Recreation & the Outdoors in Sarasota
Outdoor Fun Year-Round
Water sports are popular in Sarasota with the Gulf, bays, rivers and lakes in the area. From simply relaxing at the beaches to boating, fishing, kayaking and even diving offshore. You can frequently spot manatees and dolphins in the water and birdwatchers will be in heaven with all the variety of species that can be admired here.
There are numerous State Parks nearby, including Myakka State Park, if you enjoy camping and getting out in nature. If you enjoy biking, running, or roller-blading, then you'll love the Legacy Trail, a paved path which stretches from Sarasota to Venice.
Sarasota has a wonderful parks program with events and activities year-round at the 100+ public parks in the area. Plus, popular theme parks such as Busch Gardens, Disney and Universal are only a short drive away. With so much to do, it's impossible to be bored!
Beaches in Sarasota (and Nearby Area)
Sarasota is famous for its beaches. In fact, Siesta Key Beach is regularly voted as the #1 beach in the USA! However, there are many other beaches besides Siesta. Below is a short list of the major beaches in the area. 
Turtle Beach (on Siesta Key)
Crescent Beach (on Siesta Key)
Lido Beach (closest to downtown)
Longboat Key (various beaches)
Coquina & Bradenton Beach (north)
Nokomis Beach (south)
Venice Beach (south)
50+ Golf Courses in the Sarasota Area
Sarasota is home to a number of challenging and iconic golf courses. There are many public courses around town, as well as private and semi-private country clubs and some outstanding golf-course communities. Below are just a few of the most popular golf courses in Sarasota:
Country Club of Sarasota

Oak Ford Golf Club
Transportation in Sarasota
As a smaller city compared to Tampa, Miami or Orlando, Sarasota has less congestion and traffic overall. Sarasota lies west of Interstate 75, which is the only interstate in the area and goes north to Tampa and Georgia and south to Naples. The other major highway is 41 also known as Tamiami Trail – which goes north to Tampa and south to Naples and onto Miami. There is public bus transportation in Sarasota. However, most people rely on personal vehicles to get around.
Healthcare is a top industry in Sarasota. In fact, the city is nationally ranked with one of the top hospitals in the country. There are 3 major hospitals in the Sarasota area; however, Tampa and St. Petersburg just to the north offer additional options for quality medical care and specialized treatment.
One of the top hospitals in Florida and was also ranked by US News and World Report as one of the top 10 safest large hospitals in the US. It is the area's leading healthcare provider.
This 5-star rated hospital (one of only 5 in the State of Florida) by the CMS federal agency is a full-service and emergency care facility. It's a popular choice for locals due to shorter waiting times.
The Sarasota school system is known as being one of the top school systems in Florida. In fact, it's one of only 2 school districts in Florida to have ALWAYS received an A-rating since ratings began back in 2004 and more than 60% of the teachers hold masters degrees or higher.
Popular Neighborhoods in Sarasota
There are many wonderful neighborhoods around Sarasota perfect for every budget and type of family.
From charming and vibrant historic areas of downtown, award-winning master-planned communities such as Lakewood Ranch, affordable family-oriented neighborhoods, golf course communities, city high-rise condos, and luxurious waterfront estates.
We've broken down some of the most popular neighborhoods in Sarasota to live and relocate and what makes them so appealing.
FEATURED HOMES FOR SALE in Sarasota
Click on the Map Below to Explore Sarasota's Top Neighborhoods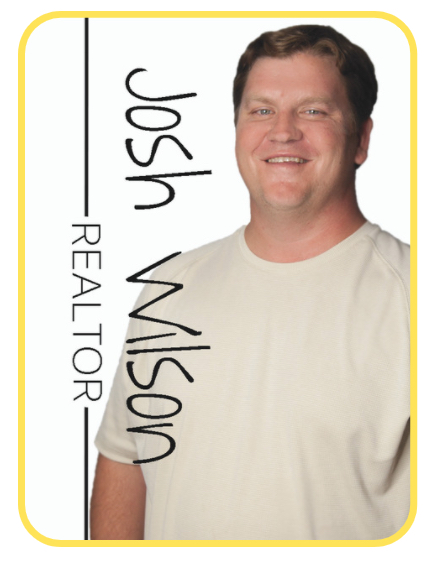 Josh Wilson
REALTOR®
License # SL3486473
Shark Tooth Realty
Let's Make Your Real Estate Dreams Come True in Sarasota!
Start Your Home Search Here