They say Florida is home to more golf courses than anywhere else in the world. And with the year-round weather being what it is in Florida, golfers love the fact that they can play year-round at some of the top courses in the world. The small town of Venice, Florida just south of Sarasota on the Gulf Coast is home to an impressive number of golf courses and golf course communities. While there are many pros to living in Venice, as golfers ourselves, the sheer number and quality of golf communities here is one of the reasons we chose to move to Venice!
So if you are a golfer who is dreaming about being able to gaze out your back patio at a lush green or manicured tee box, or if you just want to live the resort lifestyle while having multiple golf courses in your backyard, then you'll want to check out some of these top golf communities and courses here in Venice, Florida.
Search all Venice Florida Real Estate for Sale
Plantation Golf & Country Club
Plantation Golf and Country Club is a special golf course or should I say, golf courses. 
Located between highway 41 and Center Rd, Plantation has 2 beautiful and challenging courses that weave through the trees and homes. They also have a really great golf training facility and regular programs where everyone of all abilities feel welcome. In fact, Liz has taken part in their golf academy and was really impressed with the instructor and the facilities here.
It's no wonder the LPGA qualifying tournament is held here every year! (Which would be pretty fun to volunteer at)
The Club also has a swimming pool and spa, fitness center, bocce ball, tennis and pickleball, as well as a restaurant and bar plus regular events and activities for members. There are several small gated communities all around the Plantation golf courses.  Here you can find condos, villa, and home communities. 
If you are wanting to live the golf cart lifestyle, then this might be a great community for you. Even if you don't live inside the community, you can purchase memberships to the club. In fact, it is one of the more popular clubs around town. They have year-round memberships as well as summer memberships at a discounted rate if you just want to play and enjoy the facilities during the off-season (which is summer down here). 
Home Prices in The Plantation Area:  Condos starting at $250k to homes ranging from $300k-$600k for a home. 
Search Plantation Golf & Country Club Homes
Sarasota National Golf Club and Community
Sarasota National is one of the newest golf course communities in Venice.  This community is located near the popular Wellen Park development district between Venice and North Port.  Sarasota National is a championship golf course that is surrounded by native wetlands and preserves, providing a dramatic backdrop that is as beautiful as it is challenging.  This course does open up to the public during the slow season in the summer. 
The homes in Sarasota National are luxurious with beautiful views of either nature or the golf course.  This is a Lennar Homes community that is broken into 2 main sections.  There is a Lake Side and Golf Side.  Both are fantastic, but there's a slight difference when it comes to golf. The Golf Side is where the golf course is located and if you purchase a home in this part of the community, then golf membership is mandatory.  However, if you don't want to be a member of the golf course but still live in this community, you can purchase a home on the Lake Side. Even if you don't live on the golf side it is possible to be able to play this course, particularly during the offseason when it opens up to the public.
You can find a great mix of coach homes, villas, and single-family homes here in Sarasota National. There are miles of walking and biking paths here as well as a state-of-the-art club house with pools, fitness center, and many sports courts. The golf membership here is affordable, compared to some other mandatory golf membership communities in the area and they also have a great practice facility and restaurant onsite as well.
Home Prices in Sarasota National:  Condos starting at $350k and homes starting at around $450k and up.
Search Sarasota National Homes
Venice Golf & Country Club
Located in the heart of Venice, Venice Golf & Country Club is an exclusive neighborhood both golf lovers and social butterflies will love. Not only is there an amazing 18-hole par 72 golf course, this community has an array of amenities such as tennis courts, fitness center and junior olympic sized pool and patio area.  
The Venice Golf & Country Club community is also known to be one of the most active communities here in the area. The social calendar here is quite busy with a ton of events going on. The homes here are beautiful and there is mature landscaping and trees throughout.
READ MORE: Things to do in Venice, Florida
The golf course here is completely private and does not open up to the public. Also, keep in mind that membership to the country club here is mandatory and the initiation fee is actually pretty steep compared to other communities in the area (mandatory $20,000 initiation fee, which does not include the golf membership).
The homes here in Venice Golf & Country club are reasonably priced, especially for the quality and what you get. However, keep in mind the initiation fee on top of your home price if you purchase a home here. 
Home Prices in Venice Golf & Country Club:  $425k to $500k
Search Venice Golf & Country Club Homes
Pelican Pointe Golf & Country Club
Pelican Pointe Golf & Country Club is a 27 hole golf course that is a great community located right in the center of Venice, it's actually right next to Venice Golf & Country Club.  This is a mature community with beautiful landscaping and trees throughout with a wide array of lovely homes and the golf course is semi-private. So it is possible for the public to play this course on occasion.
The homes in Pelican Pointe are a little bit more affordable than the previously mentioned communities.  This is also a highly sought-after golf community in Venice. In fact, the villas are extremely popular and don't come up often for sale and if they do they are gone right away!
Average Home Prices in Pelican Pointe:  Villas starting around $250k and home ranging from $300k – $800k  
Jacaranda West Country Club
Jacaranda West Country Club is one of the older golf communities in Venice.  Located right off Center Rd., this 18-hole golf course is a challenging but yet forgiving for players of all skill levels. And the course has been recognized as one of the top courses to play in the Sarasota area.
The tennis facilities at Jacaranda West Country Club are also top-notch with a pro on staff. In fact, for years it's actually been voted the best tennis facility in all of Venice! Jacaranda West is a fantastic community, with a mix of retirees and younger families who enjoy playing together.
The homes in the community are a little bit older, but there are some real gems that have already been remodeled or potential projects to make the custom designs you wish for in a home.  Great community that has a lot to offer everyone, especially those who love to golf and play tennis.  
Home Prices in Jacaranda West Country Club:  Villas are around $300k and homes range from $350k to $500k 
Search Jacaranda West Golf & Country Club Homes
Venetian Golf & River Club
Located in North Venice, Venetian Golf & River Club is a masterfully planned golf course community.  If you are looking for a golf course community full of amenities then Venetian Golf & River Club might be what you are looking for. The golf club boasts state-of-the-art mens and womens lounges and golf pro shop.  The course is beautifully laid out winding through nature. In fact, last time we were out there we saw a group of deer hanging out in a backyard just beside a tee box, as well as so many gorgeous birds!
It's a challenging course, but golfers of all skill levels will really enjoy playing here because of just how beautiful it is!
The homes in Venetian Golf & Country Club are luxurious and some are quite grand. The River Club side also has a swimming pool, fitness center with regular classes (including Zumba, Yoga and Aerobics) and our favorite part is that there are also miles of walking and biking trails, including a boardwalk where you can enjoy the nature preserve! This truly a beautiful community.
Home Prices in Venetian Golf & River Club: $350,000 – $700,000+
Search Venetian Golf & River Club Homes
Other Public Golf Communities in Venice
The golf course communities listed above are some of the larger and most popular in Venice. However, there are some other public golf courses in Venice that weave through some beautiful home communities. The three courses below are open to the public but also offer memberships:  Waterford, Calusa Lakes, and Capri Isles. 
These three public golf courses in Venice fall under the same family of ownership, so they also have options so that if you are a member of one of these then you can also play at the others as well! So it's like getting 3 great golf courses in one membership. And they are all quite close to each other, making it easy to change it up. 
Waterford Golf Club – Venice
This is a wonderful public golf course that's a joy to play! In fact, it's one of our favorite public courses in Venice. The lush landscape here, mature trees, rolling greens and lakes and fountains make for a truly picturesque golf course.  There are a number of little pocket neighborhoods winding around the course and lakes which include homes, condos and townhomes. Many of the neighborhoods and homes have lovely views of the course as well as the water features.
There are actually multiple neighborhoods around the Waterford course, each with slightly different styles of homes and price points. From single-family homes to villas. Some neighborhoods have their own pools and amenities, while there are also amenities and sports courts at the main Waterford clubhouse too.
Home Prices Around Waterford Golf Club: Villas in the area start around $286,000 and homes range from $350k – $500,000+
Calusa Lakes (Technically in Nokomis)
Definitely our favorite public golf course in the area, Calusa Lakes is a gorgeous 18-hole course that almost feels private. We really enjoy playing this course because it has a laid-back vibe, yet it's beautiful manicured, scenic and challenging. There are a ton of trees throughout and the course bends its way around lovely Florida-style homes. Players will enjoy the rolling fairways, crisp greens, and challenging bends around many pine and oak trees.
As the name implies, there are a lot of lakes and scenic water features which also add to the beautiful of the course.
Home Prices Around Calusa Lakes: $450,000 – $750,000+
Capri Isles Golf Club – Venice
Just down the road from Waterford, Capri Isles is another popular public golf course with a number of different home styles overlooking the course. Capri Isles is an 18-hole par 72 course where you can find a number of condos, single-family homes and villas all along and overlooking the course. In fact, this area is one of the best areas to find an affordable condo right on a golf course.
With a central location in Venice living in this area is very close to everything you need in town. And you have many other golf courses just a few minutes away too!
Home Prices Around Capri Isles: Condos start around $225,000 and villas and homes can go up to $450,000
Other Top Golf Course Communities Near Venice
If you are certain that you want to be in a beautiful golf course community but you are open to living outside of Venice, then check out some of the options below. Here are some of the top golf course communities nearby Venice that you may love.
Boca Royale – Englewood, Florida
Just barely south of Venice toward the town of Englewood is Boca Royale golf and country club. This is a semi-private club with a lush setting among mature oaks and palm trees. They have everything from golf, tennis, pickleball, croquet, bocce ball, fitness and wellness center, plus dining on-site (their weekend brunch is quite popular) and also a very active social calendar.
The original homes in the community are a bit older; however, recently they partnered with Neal Communities and opened up new phases. So even though this club has been around for a while, it's possible to buy a gorgeous new construction home here!
Another perk to Boca Royale is that you are super close to Manasota Beach (one of our favorites in the area) as well as being just a short drive from the charming old Florida town of Englewood and Englewood Beach. beautiful new construction homes are being built now in new phases! And it's super close to the beach!!!
Home Prices in Boca Royale: Villas and single-family homes are currently starting around $470,000 and go up to $1M+
Mission Valley Golf & Country Club – Nokomis
Mission Valley Golf & Country Club is a private club located just a few minutes from Venice, technically in the town of Nokomis. This is an exceptionally beautiful golf course with lush landscapes, crisply cut greens and only just a few homes on the course itself. Mostly the course weaves through the trees and around lakes and wildlife.
Mission Valley has an upscale old Florida feel and has an extremely active community of golf & tennis members. This is the type of place where everyday members get together to play, and in the mornings you'll see regulars walking the course.
There are neighborhoods that are adjacent to the Club and course, which just a few homes actually on the course itself. What we love about this area is that many of the homes out in this area have very large lots and are surrounded by mature trees. It's very quiet out here and incredibly peaceful.
Home Prices Near Mission Valley: $450,000 – $700,000+
Heron Creek – North Port, Florida
For those of you open to living just outside of Venice, the town of North Port is home to Heron Creek is an upscale golf and country club in a beautiful natural setting and nestled among lovely homes. The semi-private 27-hole championship course consists of three 9-hole courses including the Marsh, Oaks, and Creek Nine. There is a large practice facility for both long and short game as well as a Golf Learning Center that offers regular clinics to golfers at all levels.
With over 400 acres of the community designated for the golf course and environmentally protected nature preserves, this is a scenic course and community. With lakes and natural habitats that support a variety of birds and wildlife and green spaces for the residents to enjoy. The golf courses weave their way through these landscapes as well as the various neighborhood areas.  The club itself also offers pool and fitness facilities, tennis, as well as dining and special events.
Home Prices in Heron Creek: Villas start around $310,000 and single-family homes $500,000 and up.
Public Golf Courses in Venice You May Enjoy Playing!
If you are thinking of moving to Venice and don't necessarily want to live in a golf course community, or if you just want to mix it up and play some other courses around town, below are other great golf courses in the Venice area that you might enjoy playing.
Lake Venice Golf Club
Located conveniently across from the famous Sharky's on the Pier restaurant and the Venice Fishing Pier (as well as the Venice Dog Beach) is the Lake Venice Golf Club. This is an award-winning public golf course with 27 holes nestled among mature trees and lakes. This is a great public course for players of all skill levels and has won numerous awards over the years for being the best public golf course in Venice.
This is one of my favorite courses to play on a whim any time of day because are no tee times here, so you can show up and walk or ride at any time. It's a casual and fun environment – a place for those who love the game or are just learning the game.  Memberships are available here and when things are quiet, you can hear the waves from the Gulf of Mexico just beyond.
There are no houses on this course. The nearest homes in the area are just north on Venice Island and in the Golden Beach neighborhoods.
But Venice Island is golf cart-friendly. So you can easily cruise down from your house to the course on your own golf cart!
READ MORE: Free Yoga Classes on Venice Beach (even for beginners)
Venice East Golf Club
This casual and laid-back golf course on highway 41 between Venice and the Wellen Park development district near North Port is a great public golf course that is perfect for beginners. Venice East Golf Club consists of an 18 hole course as well as a driving range and practice area. They offer lessons for beginners as well as public leagues.
There are very few homes on or near the course; however, there are many homes in the adjacent Venice East neighborhood.
Search Venice East Neighborhood Homes
Popular Golf Courses in Sarasota
If you are looking for options to venture a bit beyond Venice to play some different courses, below is a shortlist of some of the most popular golf courses in Sarasota that are just a short drive away.
Our Top Picks for Golf Communities in Venice – As Golfers Ourselves!
As a lifelong golfer, I grew up with the golf courses as my "babysitter" – especially in the summer. I have fond memories of playing golf with my friends from morning until dusk every day. So as an adult, I have a soft spot for beautiful & fun golf courses and dream about one day having a house with a backyard that looks out over a green and a tee box.
I've been fortunate to have played nearly all of these courses here in Venice. I'd have to say that my favorite course itself is Mission Valley Golf and Country Club because the course itself is immaculate! And personally, I find the homes out in this area appealing just because of the size of the lots — so you really don't feel like you are on top of your neighbor!
READ MORE: Best Restaurants in Venice, Florida (According to Locals)
I also really enjoy playing golf at The Plantation Golf & Country Club. Their courses are exceptionally well maintained and fun to play because you really have to think carefully about every shot. Plus, they have some great homes all around the course an active club community. As far as public courses go, Calusa Lakes is my favorite and with Waterford being a close second. For public courses, both of these are really quite nice in their layouts and kept in great condition. Plus, there are many beautiful homes throughout both courses.
On the higher end of things, courses such as Sarasota National and Venetian Golf & River Club probably have some of the longest and most challenging of the courses around here and are set among some gorgeous preserves and nature. Plus, the homes in these communities offer great views and luxurious amenities.
** READ MORE – Best Neighborhoods in Venice (not just golf)
Have Questions? Interested in Golf Homes for Sale? Give Us a Shout!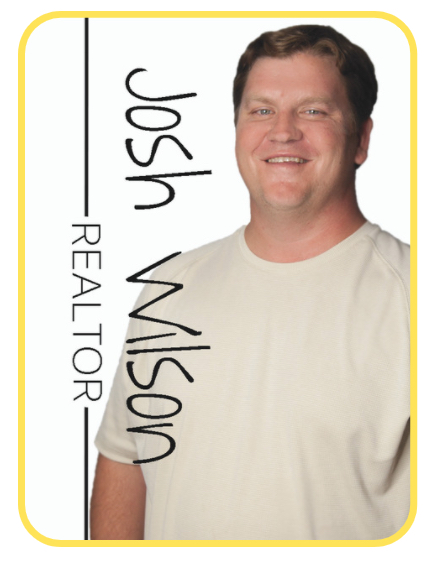 In the end, it really depends on your interests and the type of home you might be looking for within these communities. So if you are thinking of moving to Venice and have any questions at all about these golf courses or homes for sale in these communities and the nearby area, don't hesitate to reach out! We are golfers ourselves and can provide you with insight into both the golf experience as well as help you if you are looking to buy a home.
Email:  joshwilsonrealtor941@gmail.com
Phone: 303-601-8328