Last Updated November 1, 2023
Many people who visit the city of Venice on Southwest Florida's Gulf Coast fall in love with the town and want to stay here for a lifetime. And it is hard not to fall in love when you are surrounded by beautiful landscapes, manicured boulevards downtown, charming shops and restaurants, and of course all those miles of unspoiled incredible beaches! So, it's no wonder why some who visit would want to look into relocating to Venice, as the town is often voted one of the best and happiest beach towns in the United States.
No matter if you are purchasing a vacation home or a permanent residence, one of the first things you'll need to do is understand the different neighborhoods in Venice and which ones will be the best for your particular lifestyle and needs. For example, do you want a non-HOA community or maybe you prefer living in a
golf community
? Or perhaps you want to know which communities are currently building new construction homes?
In this post, we'll go over some of the best neighborhoods in Venice where locals and out-of-state visitors are looking to buy real estate in Venice.
Neighborhoods in Venice With No HOA or Low HOA
---
For those of you who prefer to be outside of a gated community and in an area where there is no HOA or low HOA dues, then below are some of the most popular neighborhoods in Venice you should check out. 
The Island of Venice
As mentioned above Venice was centrally planned and developed in the 1920s under the guidance of noted American landscape architect John Nolen. And history buffs that want their lives enriched by that history will love living on Venice Island, near the historic town at the center of Nolen's original plan. This neighborhood is noted for its wide, landscaped boulevards and the beautiful 1920s Mediterranean-style architecture that many of the area's homes retain.
There are a few different areas on Venice Island. In general, those closest to downtown will have more of the historic charm and style to them. Although, you can also find newer custom-built homes as well. There is also one gated community on the Island called Bellagio, where you can find some lovely modern homes with Italian style.
Near the beach you will find many condo buildings, many of which offer great amenities in addition to dreamy water views and some even have boat docks available. South of downtown Venice along the coast is the Golden Beach Neighborhood where you will find a mix of homes ranging from mid-century moderns, ranch-style homes as well as newer builds. This is a choice location with private beach access as well as easy access to downtown as well as popular areas to the south, including the Venice Fishing Pier and Sharky's restaurant overlooking the ocean.
READ MORE: Free Yoga on Venice Beach (and Health Benefits of Yoga for Beginners)
The Island is in many ways the cultural hub of Venice as it is the place where the city's many events and activities take place, such as holiday parades, concerts in the park, as well as the local farmers markets and other special events like the Shark Tooth Festival. For those that want a small-town feel, but also crave the vibrancy that living downtown can provide, The Island of Venice is a great choice of place to look for a home.
Lastly, there is technically no HOA or deed restrictions on The Island. Some homes may even have room to park boats or RVs, which is a plus for many people.
South Venice
Located just south of the Island over the Intracoastal Waterway and west of Highway 41 (the Tamiami Trail) lies the South Venice neighborhood. This is actually quite a large neighborhood that stretches all the way to the coast and south nearly to the Manasota Key area. South Venice is known for being prime real estate "West of the Trail" as they say because it's along the coast, but yet, it is just outside of town and off The Island so it is more affordable.
This neighborhood was established in the 1970's, but construction has continued through the years and even today on some of the empty lots. While this is an established neighborhood with a variety of home styles, many of the homes are ranch styles from the 70's and 80's.  The neighborhood is also sought after due to the fact that there is no HOA or deed restrictions here, so owners have the freedom to park their boats and RVs on their property.
READ MORE: Things to do in Venice
One of the best (and unusual) amenities offered by South Venice is the ferry that takes residents to their own private beach! The annual membership for the ferry is voluntary, but reasonable at $140 dollars for the year. It's a convenient, and fun, way to reach a quiet and tranquil beach. In addition, there is a neighborhood boat launch and kayak launch as well, for an additional annual fee. So it's a convenient way for residents to put their boat in the water just blocks from their home! 
Venice Gardens
Another neighborhood in Venice with great natural beauty is the aptly named Venice Gardens. The area is bound roughly by Center Road to the North, Jacaranda Boulevard to the West, Tamiami Trail to the East and Alligator Creek provides a natural barrier to the South. Venice Gardens is noted for how its homes are dispersed amongst the neighborhood's beautiful lake system. Many homes have iconic Florida lake views from their backyard and boat access.
The Venice Gardens area provides a reprieve from the hustle and bustle of the Island of Venice, while also keeping it close by for convenience. Other amenities that are available to area residents, for a nominal annual civic association fee, include access to an outdoor swimming pool. There's also a large park which is a great place for grilling and enjoying the outdoors. There is also a community center that holds local events like bingo night and is also available for rentals.
Venice Gardens is a great neighborhood for those who want to be close to The Island, but still have a peaceful setting among the lakes and a more affordable price point. Homes in this area were predominantly built post-1950's and have similar ranch styles. However, many of them have been updated.
Venice East
Development of the Venice East area began in the 1960s and the residential area has matured into one of the area's most laid back and affordable places to live. The neighborhood is centered roughly along Venice East Boulevard and the Venice East Golf Coursebounds the area to the South. Venice East Golf Course is an affordable and laid-back course that's great for golfers of all levels, especially those just learning the game.
While many of the homes are built in similar ranch-styles, you will find some unique homes that have been remodeled or updated to suit more modern tastes. The VECA is not a mandatory HOA, but a voluntary non-profit organization in the community. Membership is minimal per year and supports the local community. There are also various social events and activities for those who want to get involved.
Best Resort-Style Communities in the Venice Area
---
For those of you looking for a grand resort-style community where you can be behind the gates and enjoy luxurious amenities and endless activities, then check out our list below for our top picks! 
**VIDEO! – Check out the hottest resort style neighborhoods in Venice with us by clicking the video below!**
** NOTE: A number of the communities below are in the new Wellen Park / West Villages area between Venice and North Port. To learn more about this large master-planned community, read our full blog post All About Wellen Park: Communities, Homes for Sale and FAQ's. 
Gran Paradiso
The Grand Paradiso is a development within the larger West Villages / Wellen Park master-planned community between Venice and North Port, Florida. Gran Paradiso will have nearly 2,000 Tuscan-inspired homes situated amongst its natural splendor when it is completed.
The development has all of the resort-style amenities you would expect for a development of its type, including a clubhouse, swimming pool, access to the steam and sauna rooms and various sports courts all within its gated premises. Residents also enjoy the maintenance-free lifestyle here, including all lawn maintenance and care and even pest control if necessary. There are deed restrictions and membership (HOA) fees with this community.
Gran Paradiso is located on Tamiami Trial South along the border of South Venice and North Port. Though the homes in this area have Venice, FL address, the area has officially been annexed into the City of North Port. Gran Paradiso is about 25 minutes away from Venice Beach by car.
Islandwalk at the West Villages
Venice downtown reminds us of its namesake in Italy, but few neighborhoods capture the canal feeling quite as well as the freshwater canals that connect the homes of the Islandwalk neighborhood. There are miles and miles of walking and bike paths throughout the development that connect multiple neighborhoods along with pedestrian bridges that span the canals which are simplistic, yet beautiful, and also lend the area a nostalgic charm recalling the Venice of old.
The 830-acre gated lakefront community offers more than just natural beauty, with unique home styles to suit almost any family's taste. IslandWalk is also one of the most sought-after communities in the West Villages / Wellen Park area due to the sheer number of amenities here! There is an incredible number of sport courts of all kinds, from basketball to tennis, pickleball, shuffleboard, bocce ball and more. You'll also find multiple resort-style swimming pools, fitness centers, classes, firepits, playgrounds and more. Those who enjoy active lifestyles in a luxury development will enjoy living at IslandWalk.
The Islandwalk is located Southwest of downtown Venice and is roughly 25 minutes from Venice Beach by car, just across from Gran Paradiso.
Grand Palm
By far one of the best neighborhood developments for families in the Venice area is Grand Palm.  Grand Palm is geared for those with an active lifestyle but also great for families due to the sheer number of activities and amenities both adults and kids will love. From the miles of walking and biking trails, fitness centers, and even Lookout Island, a unique 32-acre adventure lake where you can go fishing from the docks and even kayaking. There are multiple clubhouses here with swimming pools, but the newest pool includes a waterslide the kids will love! There's also a splash pad, a playground and 2 dog parks.
This 1,005 acre Neal Community development is the perfect balance of natural delight and homeowner comfort. The homes offered range in style from simple two-bedroom villas to larger four-bedroom setups. Grand Palm offers a dedicated activities coordinator to help bring about a sense of community among residents along with many fun things to do. The amenities here are almost too numerous to list, and are included in the development membership fees.
The Grand Palm is located west of downtown Venice near the intersection of Center Road and River Road and is approximately 20 minutes from Venice Beach by car. The community is also considered a part of the large Wellen Park master-planned development.
Stoneybrook at Venice 
Another extremely popular neighborhood in Venice for those with families and children is Stoneybrook at Venice. This gated community is a little more mature and has large trees and lakes with homes throughout. Many of the homes feature large floorplans that are perfect for families, and their clubhouse and amenities area is probably one of the best you will find.
In fact, there is a seemingly endless amount of things here at Stoneybrook to keep the kiddos busy. There is a resort-style swimming pool and splash pad area for the little ones, as well as a playground and basketball courts. There is also tennis / pickleball courts, a volleyball court as well as a large sports field with soccer nets. As if that wasn't enough, they also have a baseball field as well as a walled inline skating rink area for rolling around and even hockey nets!
Stoneybrook really is a fabulous family community. Their activity and events calendar is busy, and their Halloween is legendary in Venice. However, homes here don't come on the market often, and when they do they are snatched up fast!
Search Stoneybrook at Venice Homes
Toscana Isles (North Venice / Nokomis)
One of our favorite hidden gem communities for those looking for an upscale gated community with easy access to the interstate as well as the beaches is Toscana Isles. This neighborhood is actually located in Nokomis, but it's on the very edge of Venice – so it's practically considered Venice. The development is only a couple of years old and includes some established homes but there is also plenty of room to build…and they are actively building! The builder here is D.R. Horton, one of the largest builders in the US, and they have a number of floor plans and price points to choose from.
What we love most about this community are the lake views from most of the homes as well as the amazing clubhouse and swimming pool. They have a zero-entry resort-style swimming pool that offers an infinity edge that looks out over the lake. The views are truly magnificent! They also have a large fire pit admiring the same views, as well as sports courts for tennis and pickleball, a playground, bocce ball, state-of-the-art fitness center and an aerobics / yoga room plus many other rooms for activities.
Another perk of this community is that they have an on-site lifestyle director who plans regular events and activities. In fact, we took a peek at this month's calendar and really were impressed by how many activities they have going on every day. From the weekly game nights, to their popular "drinks in the driveway" and I personally loved the moonlight yoga class out on the grass! Also, being less than one mile from I-75, you can be in Sarasota in barely 20 minutes our out to the beaches or downtown Venice in around 10 minutes. Fantastic location!
Search Toscana Isles Homes for Sale
Myakka River Trails
One of the most picturesque settings on this list are the homes available on a small strip of land just West of the famous Myakka River. The aptly named Myakka River Trails development is a gated community of palatial homes that are situated on large tracts of beautiful Florida nature. The community offers 45 homes on lots that vary in size from five-to 15-acres and can include accommodations for servants quarters, horses and guest houses.
Enjoying the natural beauty of the area is easy thanks to the community's horse and nature trails. Getting on the water is convenient as well, thanks to the areas own local boat ramp. And for those looking for other types of amenities the community also boasts a full clubhouse, playground and pool & spa complex.
Myakka River Trails is located Southeast of the downtown Venice area and is about 25 minutes from Venice Beach by car.
Search Myakka River Trails Homes
Southbay Yacht and Racquet Club (Osprey)
Those that feel having a home with access to water is a necessity, and not necessarily a nice perk, should really look no further than the Southbay Yacht and Racquet Club. The community offers 350 custom homes and 172 boat slips that off-load onto what many consider the best deep-water marina off the Southwest coast of Florida.
The area actually has a unique history as the land was originally the sight of Floridaland, the biggest amusement park in the state pre-Disney's arrival, with over ten themed areas. The land has now been redeveloped and dedicated to natural beauty, which can be enjoyed by many miles of trails.
The Southbay neighborhood offers residents an active lifestyle that centers around the clubhouse which holds meeting rooms, card rooms, a community pool and even a second-floor ballroom.
The Southbay Yacht and Racquet Club is located North of Venice in neighboring South Osprey, Florida. Despite being in a neighboring town, the Yacht and Racquet Club is actually closer to downtown Venice than some neighborhoods actually within it. For example, by car, Venice Beach is approximately 15 minutes away.
Search South Bay Yacht and Racquet Club Homes
Popular Golf Communities in Venice & the Surrounding Area
---
If you enjoy living the golf lifestyle and want to live in a community where you can look out your back window and see people teeing off, or be able to ride your cart down to the clubhouse and play a round of golf, then check out some of these popular neighborhoods. 
** NOTE: For an even bigger list of golf course communities and golf courses in the area, check out our more detailed golf living blog post here. 
Venice Golf & Country Club
One of the most popular Venice communities that offers the classic Florida-style country club living is the Venice Golf & Country Club. The community is a private member-owned and managed Club, in which each household must attain a golf membership and has voting rights. For those who enjoy the golf lifestyle and enjoy being actively involved in their community, then this is one of the top communities and golf courses in Venice.
The Club is known for its welcoming community and very active social environment. The Club's ample amenities include an aquatic center, pickleball courts, tennis courts, and of course access to the championship-caliber 18-hole golf course. There are a variety of housing options among the areas, including six neighborhoods that are maintained by homeowners collectively, and others that offer full maintenance.
The Venice Golf and Country Club is located East of downtown Venice and is approximately 15-20 minutes by car from Venice Beach.
Search Venice Golf & Country Club Homes
Sarasota National
One of the most exclusive options for those looking to settle down in the Venice area that is sure to intrigue any golf fanatic is the chance to live proximate to Sarasota National Golf Club. This luxurious development is located just west of the West Village / Wellen Park area closer to Venice along Highway 41.  Sarasota National offers an award-winning golf course and the community is nestled among wetlands and preserves, protecting nature and wildlife.
Golfers will love the 18-hole championship course and even non-golfers will love the many world-class amenities, including a full-service dining room and a separate lounge and bar located on the property. You'll also find a resort-style swimming pool, tennis courts, fitness center, spa treatment rooms, tiki bar, event lawn, and dog park. Residents can also enjoy just relaxing on their lanais enjoying the quiet serenity all around them and watching the wildlife.
The Sarasota National is a deed-restricted community with association fees, and is located southeast of downtown Venice and is about 15 minutes to the nearest beach by car.
Search Sarasota National Homes
Venetian Golf & River Club
For those looking for one of the most premium living experiences available in the Venice area, there is the Venetian Golf & River Club, a master-planned community located in North Venice. This neighborhood consists of villas and larger luxury homes of modern construction. Like communities of its type, The Venetian Golf & River Club offers a wide variety of premium amenities, including a resort-sized pool, wellness center, six lighted tennis courts and the 20,000 sq. foot clubhouse which houses the River Club's restaurant and bar.
When compared to the Venice Golf & Country Club, the Venetian is the larger property. Some say this gives the Venetian a more anonymous feeling, though others say there is a great community for those who seek it. Located Northwest of downtown Venice proper, the Venetian Golf & River Club is about 20 minutes from Venice Beach by car and is also a deed-restricted membership community.
Search Venetian Golf and River Club Homes
Boca Royale Golf & Country Club (Englewood)
Boca Royale Golf & Country Club is a true hidden gem in the area.  Homes are located within a 1000-acre gated deed-restricted community that is meticulously maintained with manicured lawns, and mature trees surrounded by nature. Life at the Boca Royale centers around the community's semi-private, 18-hole golf course and its ornate Georgian-styled clubhouse.
The clubhouse features two dining options, the more casual 19th Hole and the more upscale Fairway Dining Room. There is also a third dining option available only to members called Ginger's Bar & Grill. What's great about Boca Royale is that golf membership is not required, so residents who aren't big golfers are not required to join, but can still play on occasion if they wish.
In addition, the Country Club offers a wide variety of activities and social events. Members can enjoy tennis, pickleball, bocce ball, croquet, fitness center, resort-style swimming pool and many social activities ranging from bingo nights, dancing, and family movie nights outside under the stars.
Boca Royale Golf and Country Club is located due South of downtown Venice and is actually located in neighboring Englewood, Florida. Boca Royale is approximately 23 minutes from Venice Beach but is even closer to Manasota Beach — which is barely 3 miles away! Boca Royale is also considered part of the Wellen Park development due to expansion of this community and future building in the area.
Search Boca Royale Homes for Sale
New Construction Neighborhoods in Venice (and the Nearby Area)
---
Many people moving into the area are interested in new construction homes in Venice and the nearby areas in south Sarasota County. Below are some of the hottest neighborhoods where they are currently building new homes! If you are interested in any of these, definitely reach out to us to talk more because every neighborhood has their own process for selling lots and even just getting on the list. 
Beachwalk by Manasota Key (Sister Community to IslandWalk in Wellen Park)
If you are looking for a new construction resort-style community that's super close to the beach, then you'll love Beachwalk by Manasota Key! A DiVosta Community, which are known for their active lifestyle neighborhoods and luxurious homes and amenities, Beachwalk is less than 3 miles away from the beach! In fact, this is the closest resort-style community to any of the beaches around here!
This is a premium community that is just in the beginning stages of development, yet it's extremely popular — for good reason! There are many beautiful single-family home options here as well as villas, which are highly sought-after because they are perfect for seasonal residents and "snowbirds."
Beachwalk will have an on-site lifestyle director, resort pool and spa, tons of sports courts including pickleball, dog parks, fitness center and movement rooms, and so much more! There will also be a large lake with a boardwalk as well as an onsite restaurant and bar!
We've actually sold quite a few homes here in Beachwalk, it really is a beautiful community and perfect for beachlovers! So definitely let us know if you have any questions and we can help you out!
Learn More About Beachwalk by Manasota Key
Solstice (at Wellen Park)
As mentioned above, Wellen Park is a very popular new development between Venice and North Port. Some of the neighborhoods such as IslandWalk and Gran Paradiso are already about sold out — so people wanting new construction here are turning to some of the developments that are just now breaking ground! One of those developments is Solstice. This community is being built by Toll Brothers and will feature some beautiful homes, many of which will offer lake views or preserve views. There will be an amenity area with a clubhouse, swimming pool, sports courts, dog park and much more.
One of the things we love about this community (besides the Flora model – which is one of our favorites) is that it is centrally located in Wellen Park. It's within walking distance or "golf cart driving" distance to the new Wellen Park downtown area that's being built and just down the street from Cool Today Park (home to the Atlanta Braves Spring Training facility). You can also easily access many shops and restaurants and grocery shopping.
This neighborhood only recently broke ground, and they are releasing lots on a limited basis. BUT THEY ARE SELLING QUICKLY!
There is a list and a specific process (that sometimes changes), so be sure to reach out to me if you want to know more. I can easily call my contacts directly at this community to get you helped out fast!
Talon Preserve (Sister Community to IslandWalk in Wellen Park)
If you love IslandWalk, then you will really love Talon Preserve! A DiVosta community, Talon Preserve is a massive new construction community that's actually in North Venice / Nokomis area. Conveniently located near the interstate (great for commuters to Sarasota) this community is 170+ acres of lakes and preserves with 900+ homes throughout.
The community is a premium development and will have an on-staff lifestyle director who arranges regular events and social activities, as well as a state-of-the-art clubhouse and amenity area with resort-style pools, fitness center, movement studio, crafts room and more. There will also be many sports courts (including tennis, pickleball and bocce ball), dog park, playground, and there's even a connection within the community to the Legacy Bike Trail that goes all the way to Sarasota!
Another feature of this development is that there will be an onsite restaurant and bar too.
There are a few people already living in this community, but mostly it is all new construction. Lots are being released, but again, they are going fast. So don't hesitate to contact us to learn more and see how you can get on the list!
Learn More About Talon Preserve
Palmero
Another new construction community that has a nice variety of both family homes as well as townhomes (a rarity around here) is Palmero. Palmero at Sarasota is actually located in North Venice / Nokomis and is also very close to the Interstate and adjacent to Oscar Scherer State Park. This is smaller community that also has a lower HOA that goes with it. There will be a small pool and clubhouse area, pet area, playground and a few sport courts.
This is a Taylor Morrison community, and they have a lot of great family home plans — specifically 2 story home plans (which can be difficult to find around here). There will also be nature areas and walking paths around the neighborhood. For those who want to be in a gated new construction community without the "mega resort" feel of some of these other large developments, Palmero is a great option!
Which Venice Neighborhood is Right For You?
While there are actually a number of other neighborhoods in Venice, these are the areas that are most sought after by those looking for real estate in Venice. These neighborhoods offer a mix of luxury communities, golf & country clubs, as well as historic areas of town and more affordable local neighborhoods.
At the end of the day, everyone is different. We're sure you are evaluating the pros and cons of living in Venice already, but your neighborhood experience is also going to be a part of that too. So it's important that you dig deeper to find just the right neighborhood in Venice that suits your budget and lifestyle. If you want more information or are curious about properties that are for sale, don't hesitate to contact us!
We live in Venice ourselves and are happy to help you out however we can!

Looking for a Local Realtor in Venice?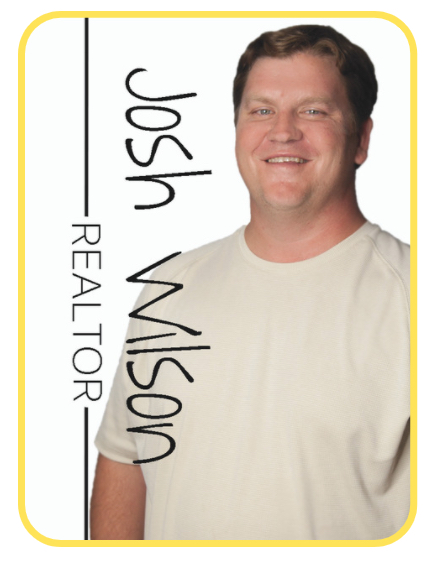 We're a husband and wife team here at That Florida Life, and we handle both travel and lifestyle in Florida – including Real Estate. While Liz is more of the travel and lifestyle expert, I (Josh) am actually a licensed Real Estate Agent here in Venice, Florida.
So I'd be happy to chat with you about your goals and see how I can help you achieve them. Don't hesitate to reach out, I'm here to help!