There are many wonderful neighborhoods in Venice, Florida. Each with their own style and suitable for various budgets. But if you are looking for a home in a charming Venice neighborhood that is affordable, has no HOA and has amazing perks such as its own beach, then you'll love South Venice! Read on to learn more about South Venice, Florida and why it's such a hidden gem in the area and a popular place to buy a home.
Where is South Venice, Florida?
If you are not already familiar with Venice, the main parts of town and the historic center are located on Venice Island. It's technically an island because the Intracoastal Waterway was cut around the area to connect some of the bays and waterways.
South Venice sits just south of Venice Island, and west of highway 41 (the Tamiami Trail) and the Gulf of Mexico. However, it is separated from the Gulf of Mexico by the Intracoastal Waterway.
This location is a highly coveted part of town because it is one of the few neighborhoods that is "west of the trail" and sits along the waterways of the Gulf. And because it is just south of Venice Island, it offers a more affordable place to live while still being just a few minutes to all the action of downtown Venice.
READ MORE: Pros and Cons of Living in Venice, Florida
Background & History of South Venice, Florida
If you have checked out our Moving to Venice relocation guide, then you might already be familiar with a bit of the history of the area. The historic town of Venice goes back for quite some time, and the area that is now "South Venice" was quite forested and known as "Pinewoods." There was a logging camp and Woodmere Lumber Company had a mill in the area.
The neighborhood was officially established in 1952 when two brothers from New Jersey bought 3000 acres in unincorporated Sarasota County to create the South Venice Subdivision. The first model home here was a modest 2 bedroom home on South Venice Boulevard, which was listed for $6,900. After a couple of years (and partnering with the area chamber of commerce on a national campaign), all the lots were sold.
However, not all the lots had homes built on them immediately.  So construction has continued through the years and even today, there are empty lots and new construction happening around the neighborhood.
In 1956 the developers decided to dedicate over 1,600 feet of Gulf Beach to South Venice residents. There were footbridges built that actually connected the subdivision to the beach, so residents could easily walk from their homes. However, in 1965 the US Army Corps of Engineers began the construction of the Intracoastal Waterway. Dredging up the area to allow for boat traffic to go from Lemon Bay up and around Venice and into Robert's Bay then out into the Gulf.
Doing this forced the footbridges to be removed so the boats could get by. The residents were quite upset about losing their beach access. To compensate for this loss the Corps allocated $150,000 for the construction of a dock and ferry that would take the residents across the newly created channel to access their beach.
The South Venice Ferry still runs to this day, and it's one of the perks of living in the neighborhood (which we'll talk more about below)!
VIDEO – Watch Our South Venice Neighborhood Below!
Features of the South Venice Neighborhood
There are many reasons that make living in South Venice appealing. As mentioned, the location itself is quite desirable being nestled along the Gulf Coast and just a few minutes south of historic Venice and the Island.  But there are also a number of recreational opportunities within the neighborhood that are easily accessible and enhance the lifestyle of those who live here. It might not be Wellen Park, but South Venice does have its own beach!
South Venice Civic Association
Back in the 1950's residents created the South Venice Civic Association. Their goal was to join the community together to have events and discuss issues. They also worked together to build a community hall, which opened in 1959 on Alligator Drive and is still in operation today. Various events are hosted here and there is meeting space available and recreational facilities nearby.
Shamrock Park & Nature Center
Located along the Intracoastal Waterway, Shamrock Park is the largest in the area and is a very popular place to have some fun and enjoy nature. The park encompasses some of the last remaining "scrub" habitat in Sarasota County. Here you will find the Florida Scrub Jay, Gopher Tortoises, and many other beautiful wildlife species to view.
There are more than a mile of nicely paved trails for walking and biking, some of which stretch back into the scrub and others are along the Intracoastal Waterway – making for great fishing and boat watching!
The park also has a variety of sport courts including tennis and basketball, and there is also a nice playground for the kiddos. You'll also find a nice butterfly and nature garden which displays some beautiful native plants, trees, and flowers with nameplates so you can identify them and find ideas for planting in your own yard (or if you are like me, to find out what mystery plants are already planted in your yard!).
Another feature of this park is the Shamrock Nature Center, where visitors can learn more about the area and the wildlife as well as meeting rooms to host various events and nature seminars.
Legacy Trail Access Via Walking & Biking Trails
The walking and biking paths at Shamrock Park that go along the Intracoastal Waterway also connect to the larger Venetian Waterway, which is a paved path system that goes around Venice and the Island, as well as connecting to the Legacy Trail. The Legacy Trail offers over 20 miles of paved walking and biking trails from Venice north into Sarasota.
This is a popular trail and a wonderful way to get some exercise and enjoy some of the sunshine and fresh air in the area. And residents in South Venice love the fact that they can ride their bike from home to Shamrock Park and be able to easily connect to these larger trails without having to venture out to the busy highways. In fact, you'll see quite a lot of biking in the neighborhood all along the roadways.
READ MORE: Things to do in Venice, Florida
Community Boat Ramp & Kayak / Canoe Launch (annual fee)
Since the South Venice neighborhood is nestled along the Intracoastal Waterway, there is water access available for boaters as well as fishermen. For an annual fee, residents in the neighborhood have quick and easy access to the boat ramp to launch their boats and park their vehicles. There is also a kayak and canoe launch just around the corner from the boat ramp too.
Boaters will love this perk. It's super convenient to have these options so close to home making it so easy to get your boat into the Intracoastal and go wherever you want!
Ferry to the Beach (annual fee)
Finally, one of the biggest perks that people love about the South Venice neighborhood is the private beach ferry! Today residents in South Venice have the option to purchase an annual Ferry Pass so that they may easily hop on the boat and access an amazingly tranquil section of the beach.
READ MORE: Best Beaches in Venice, Florida
The South Venice Beach Ferry
As we mentioned above in the history of the area, originally South Venice was provided access to the beautiful Gulf beaches by the developers here via footbridges. But when the US Army Corps of Engineers dug out the Intracoastal Waterway, those footbridges had to be removed; thereby cutting off the residents from their beach access! Thankfully, the residents back then were outraged and got the Corps to allocate $150,000 for a dock and ferry that would take them back and forth to their beach.
South Venice Ferry Prices
Today, the South Venice Ferry is available for residents who have purchased an optional annual pass (currently $150 per year for a family). The ferry runs every day except Wednesday. Hours vary depending on the season, but service typically begins around 9:30 until sunset. The ferry cannot operate after sunset!
About the Beach
The perk of having the ferry is having easy beach access to a beautiful remote beach area. While it is technically not a private beach, the beach is about 4 miles south of Caspersen Beach — and the only way to get to it is to take a very long walk or a boat. The beach ferry itself is private and only available to those who have paid for the pass. So in that way, it does feel a bit like a private beach because access to it is limited to the public.
This means that even during peak season when other public beaches in the area are quite busy and parking is limited, the South Venice Beach is typically quiet and easy to access without the headaches of parking and hauling your gear far. On this beach you won't find condos or a bunch of buildings. In fact, it is a very natural beach setting and feels rural and isolated. Keep in mind there are no facilities out here though, such as restrooms.
View this post on Instagram
I have to admit, this is our favorite feature about South Venice. And it's why we actually bought a house here ourselves! We LOVE the beach and take the ferry frequently, even just in the evening to watch the sunset. 
Want to take your dog to the beach? Check out the Venice Florida Dog Beach – which is just a few minutes from South Venice!
About South Venice Real Estate
Price Range of Homes in South Venice
Because there is such a variety of homes in South Venice, you'll see there's a wide range when it comes to the price for a home here. Prices will depend on the age of the home, the size of the home itself, the lot size, as well as whether or not it has been updated already.
Homes that are smaller and older may be priced around $250,000 while newer build homes or larger homes that are updated could fetch as high as $700 – 800,000+!
It's also possible that some of the larger estate homes on multiple lots that sit on direct water access can go for $1 million dollars or more.
Types of Homes in South Venice & Empty Lots
Development of this neighborhood began back in the 1950's – 1960's. But a good bulk of the development also happened in the 70's and 80's. So most of the homes in South Venice date back to that time. That means most of the homes you'll find here are traditional ranch-style homes with dated floorplans.
However because South Venice wasn't completely built out, it's a neighborhood that has had continuous building over the years. So you can find homes that were built all the way up into the 2000's – just not as many as the older homes. there are still empty lots available in the area and so it is possible to find new construction homes here or buy a lot and build a home!
Updated vs. Not Updated (Oh the Possibilities)
One thing to consider with South Venice is that because so many of the homes were built long ago, you will run into some that have been updated and others that might have original 1960's throughout! The good thing about finding homes that are already updated is that you don't have to do the work yourself. However, it also means that the work might not be of good quality.
It is common to find homes here with converted garages, added-on rooms, enclosed lanais, etc.
Another thing to consider is that if you do choose to buy a home that is in its original condition there is opportunity for you to remodel it yourself. Not only could you bring it up-to-date, but you can tailor it to suit your needs and style. For some people this is an overwhelming idea, but for others who love being creative it could be seen as a great opportunity!
READ MORE: Best Restaurants in Venice, Florida (According to Locals)
Homes in South Venice Are On Well & Septic
Nearly all the homes in the South Venice Neighborhood are not on public water and sewer. They are actually on well water (usually their own well for the household), as well as their own septic system.
There are pros and cons to this. While it can save on your monthly bills, it also means that you could have issues with your septic or well that need to be addressed.
For example, well pumps need to be maintained and sometimes replaced. And most homes here also have a water softening system that they either buy or lease. When it comes to the septic system, you'll need consider what you put in it and have it serviced on occasion. Given the age of many homes in South Venice, it's also common to see owners having to replace their septic system and / or their drain field too (as we did after we moved in).
Rentals: Long-Term and Short-Term
South Venice is a popular area for rentals in Venice given the price point, the location, and the amenities of the area. While most people in this neighborhood own their homes, you will also find a number of long-term rentals, seasonal rentals, and even short-term rentals in the area.
In fact, the right home that is done up super cute and maybe even has a pool or hot tub can fetch quite a nice price as a rental! However, keep in mind that Sarasota County has a 30-day minimum requirement for rentals.
Pros and Cons to South Venice
As mentioned, we actually live in South Venice. Even though Josh would love to live in one of the beautiful golf communities in Venice, we really do love living in the South Venice neighborhood for so many reasons. But nothing is perfect, so there are a few things to consider if you are thinking of buying a home here.
For us and most of the people we talk to, the biggest perk of South Venice is that there is no HOA! We can park our RV (yes, we have a huge one) or people can park their boats and other fun toys on their property. It's also nice to be creative with your home and landscaping.
In fact, there are some SUPER cute houses around here and we enjoy walking around to get ideas of how people have remodeled and created such beautiful beachy fun homes. We also love having Shamrock Park and being able to go for a walk or bike ride while watching the boats on the Intracoastal Waterway.
And of course – that beach! We LOVE LOVE LOVE having our own private ferry just a couple of minutes from our house that takes us to one of the most beautiful beaches you can find.
As to the downsides of the area, not having an HOA means that some of the homes here are not as nicely maintained as others and some streets can be hit or miss. Also, given the fact that most homes here are older, it's challenging to find some of the more modern and open floorplans that people might want. And sometimes the updates that people have done over the years are low quality.
You also need to keep in mind the well and septic systems here and be sure you get them checked out because they can get expensive.
In the end, it's really up to you and your budget and preferences. But again, don't hesitate to reach out if you have any questions about the South Venice neighborhood or any others around Venice too. We're happy to help!
Find Houses for Sale in South Venice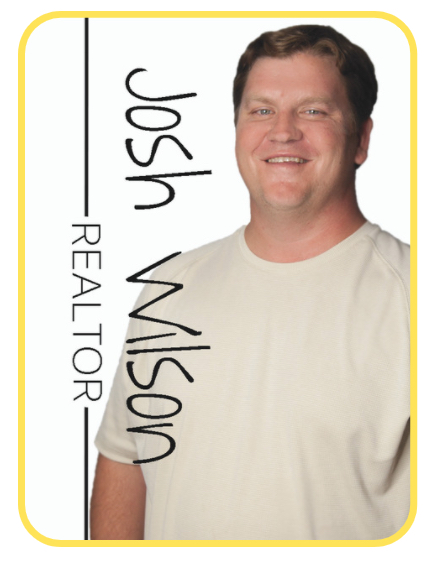 If you are looking for houses for sale in South Venice, definitely be sure to reach out to us. Josh is a licensed real estate agent and we actually live in the South Venice neighborhood and are very familiar with the area and the homes here. This neighborhood is really popular, so feel free to email Josh if you have any questions or give him a call.